Empire High Betrayal by Ivy Smoak

My rating: 5 of 5 stars
Mobsters, monsters and more!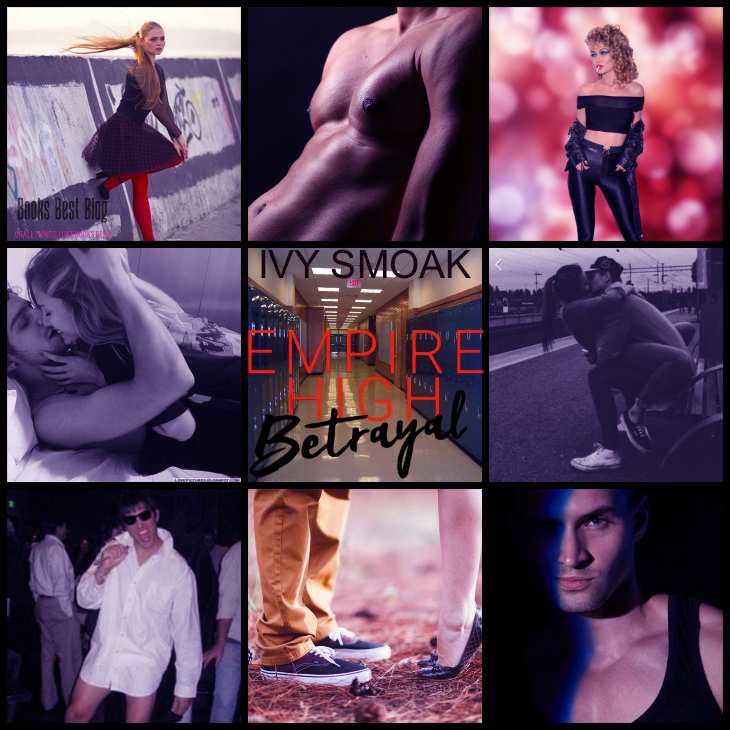 The following ratings are out of 5:
Romance: ❤️💙💜💛💚
Heat/Steam: 🔥🔥🔥
Story/Plot: 📕📗📘📙📔
World building: 🌎🌏🌍🌎🌎
Character development: 👤👤👤👤👤

The setting: Empire High School

The Hero: Matthew Caldwell – he is in love with Brooklyn Sanders, but he made some mistakes, she did as well, so now he is trying to claim her publicly.
James Hunter – ex best friend of Matt, in love with Rachel, though he thinks she may not love him back. He makes a play for Brooklyn and helps her when nobody else will.
Rob Hunter – Likes to flirt with Brooklyn and seems to be her friend. Rob and James were best friends with Matt and his brother Mason until a secret about James' girlfriend came out. Now the friends are enemies, but Brooklyn is caught in the middle.

The heroine: Brooklyn Sanders (Pruitt) – she is in love with Matthew Caldwell, but things are not always as simple as that. In the previous books, Matt convinced her to keep their relationship a secret because Isabella Pruitt was blackmailing him, so she turned to her bodyguard Miller. In this book, things change but are no less complicated.

The Love Story: Brooklyn and Matt have been through quite a bit in previous books, but they are finally together. Though Brooklyn's half sister Isabella certainly is not making things easy for her.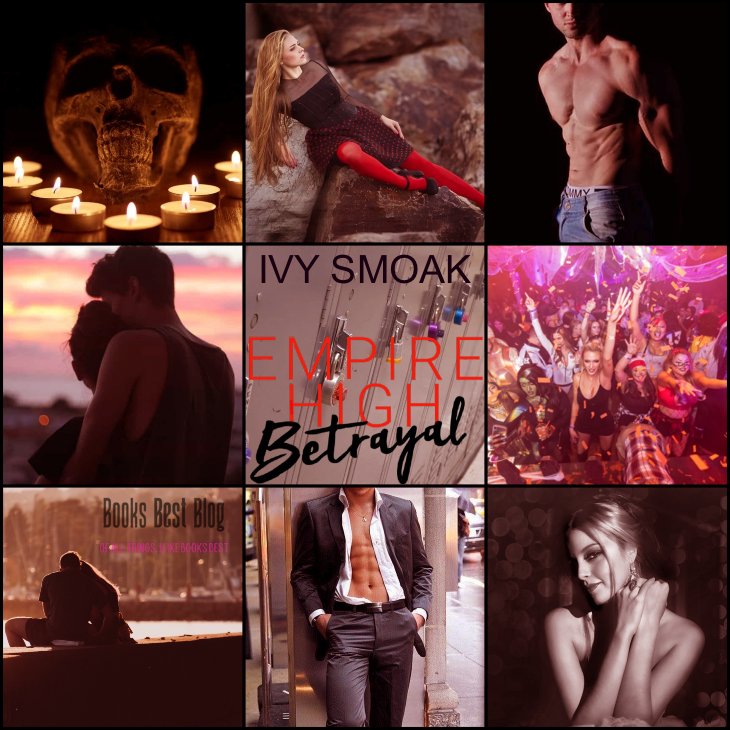 This story was crazy and Isabella was the craziest part of it. Her evil smile got to me as well as Brooklyn and I guess I just didn't understand why she wasn't in Jail after what she did to Brooklyn (and Kennedy) in the last book. There were so many people in these books that I just hated sometimes and loved other times, it was so confusing for me. Though all these feelings are telling me that this is definitely a compelling read!

The world building was totally on point. There were a lot of houses, apartments, hotels, ballrooms, and more that were described in detail and I could totally picture everything like I was seeing it. The character development was great as well and the romance was much more steamy than in previous books. Though I wish it was even hotter.

This series has gone from crazy to outright psychotic but I really liked it. The book ended in a massive cliffhanger and I must say I was disappointed in what the author wrote about the next book. I have a feeling I am going to hate it with a passion. Though I am also going to hate the fact that it doesn't come out till May of 2021. Ivy please, please change the next book. I don't want it to be about what you said.
I voluntarily read & reviewed an advanced copy of this book. All thoughts & opinions are my own.

Blog|Goodreads|Facebook|Instagram|Twitter|BookBub

View all my reviews