Only One Night by Dani René

My rating: 4 of 5 stars.
A feel-good romance with some Mafia ties!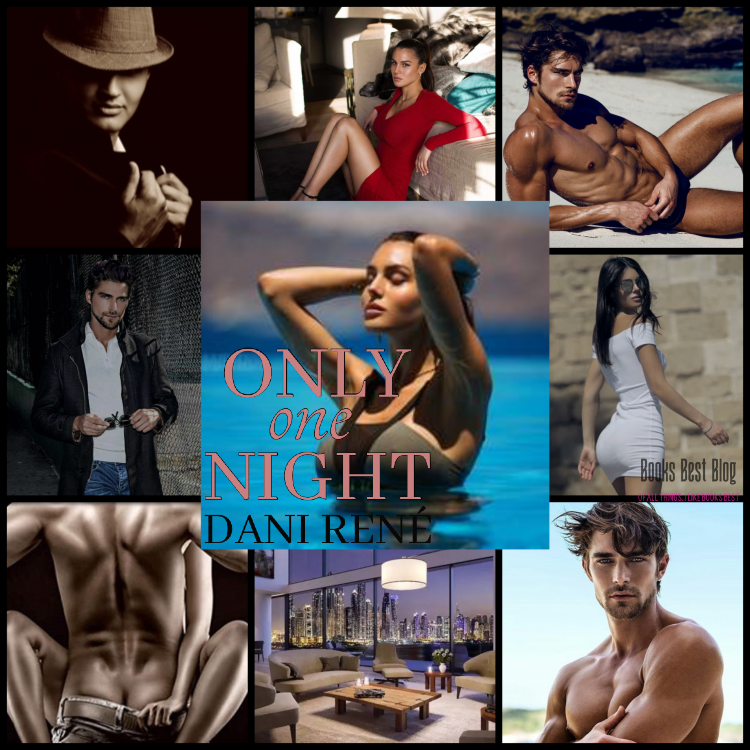 This was a love story. It was super steamy (5 out of 5 flames 🔥🔥🔥🔥🔥) and there were a few side stories, but the romance was the main storyline, the others were just part of the romance dynamics. The heroine, Elisabet is an Italian girl who is also a Mafia princess. After her mother died when she was younger, her father moved to New York and she soon followed. She was always a good girl and did what her father wanted, but she also wanted to be independent.

Elisabet ran a Bakery in New York and it was doing well, but her father wanted her to be a perfect Mob Wife and used her to solidify an agreement with a rival, Marco by arranging her marriage to him. So Elisabet ran away to start a new life in Portland. She wanted to open a new bakery and put down roots, though in order to run she had to trust someone from her past and get a loan from him to start her new business and life.

Elisabet meets Rome Donovan when she decides to purchase a building for her new bakery. Rome is a billionaire land developer and real estate magnate who owns the property Elisabet desires. Rome is a renowned playboy, but is attracted to Elisabet from the start. Elisabet is attracted to Rome as well, but she knows she can't start anything serious due to her past, so they agree to have Only one Night together.

Of course, the next day, Rome realizes that he wants more and stubbornly pursue's Elisabet, who is set on not repeating the night. I really liked Rome in this book because he was wealthy, handsome and extremely generous in bed. He treats Elisabet like the princess she is, though he has no idea about her secrets. Rome also has a secret that caused him to go against his monogamous nature and become such a playboy, so there is plenty of intrigue to keep the story moving along.

There was only one part I didn't really quite get. It happened after he Rome learned about Elisabet's background and he got upset when he thought she had lied to him. I just didn't quite understand why he sent her away. At the time he says the following:
"And I know nothing I do now will change my feelings. Space. It's the only thing I need. I watch as she walks out of my office, and I know what I have to do."
That statement just didn't make sense to me. I thought he was sending her away to do some grand gesture but he doesn't. I also don't understand the comment of about nothing he does will change his feelings. If his feelings are love, then why send her away? Anyway, it was just this one part that didn't make sense to me, otherwise the book was a good one and I definitely recommend it. It is not a dark romance like many of Dani René's other books, more of a contemporary romance with a mafia twist.
I voluntarily read & reviewed an advanced copy of this book. All thoughts & opinions are my own.
Blog|Goodreads|Facebook|Instagram|Twitter|BookBub