The Devil's Elixir by Ana Calin

My rating: 4 of 5 stars.
Another great superpowers romance!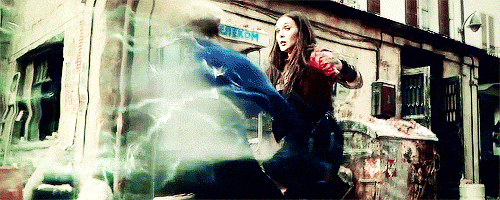 I liked this story of the love between the Viscount and the Gypsy, Leona. The Viscount is the leader of the Order and for some crazy reason he sees himself sort of like a Priest and thinks that to be an effective leader, he has to remain neutral and can't take sides or be influenced. Which means he has to remain celibate.

However, he discovers he has feelings fo Leona, and she is also developing powers, one of which is that of a temptress which makes it doubly difficult for him to resist. Add to that, the fact that someone from her past is stalking her from the shadows an means to bring them down. Very interesting indeed.

"Really? This is what kept you guys up all night?" Leona says bitterly.
"Many of you have known Pavel Tudose for decades. Now he dies a grotesque death in a filthy school closet, and all you care about is if I'm fucking the Hulk?"
Blog|Goodreads|Facebook|Instagram|Twitter|BookBub