Hockey With Benefits by Tijan

My rating: 5 of 5 stars
All the feels and so much more!


The following ratings are out of 5:
Romance: 💚🖤💙❤️💜
Heat/Steam: 🔥🔥🔥🔥🔥
Story/Plot: 📕📗📘📙📔
World building: 🌏🌍🌎🌏🌍
Character development: ☺️😮🙂🥰😘

The heroine: Mara Daniels (a.k.a. Little Daniels) – she is a college freshman at Grant West, who just moved into the attic of a house with a bunch of roommates. She likes to keep to herself, but is also a party girl. She doesn't want to get close to anyone, even as friends. She likes sex and always finds herself a guy who knows the deal, they have fun together, don't see other people, and they don't talk about anything personal. Mara has problems at home back in Fallen Crest and doesn't want to talk about it with anyone.

The Hero: Cruz Styles – He is only a freshman but is the star hockey player at Grant West. He doesn't have time for a girlfriend, but likes to hook up. He knows the deal and he likes what he has with Mara. He also has issues at home and he doesn't want to talk about them either. What they have works for both of them.

The Story: At first I hated that this story started out while Cruz and Mara are already in a "just benefits" type relationship. I like the first meeting between the couple and the lead up to how they got where they are now, though it soon became apparent that though they were hooking up, they didn't know each other at all.

Also, it kind of messed with my head that Mara is from Fallen Crest because it has me wondering if she was ever in any of Tijan's other books or if she knows all the people from that world. I found out pretty quickly there were people in common with the Crew Series and Rich Prick, which are also books I really enjoyed.

I did like the story and the feelings it evoked. I felt bad for both of these kids and wanted them to just open up to each other so each of them would have that other person so the loads they both carried could be lightened a bit and they could seek solace in each other. Though even before they became more, they did find what they needed in each other and it was super steamy.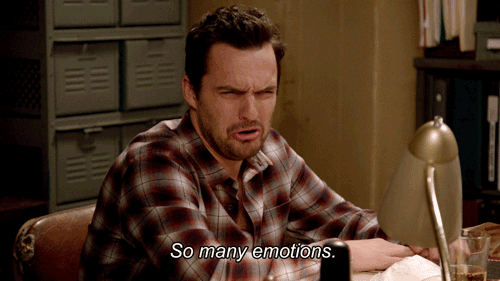 There was so much emotion in this story and Tijan has a way of pulling you in and making you feel all of it. I loved how the relationship between Mara and Cruz developed at a realistic pace and they went from just hooking up to desperate for each other to becoming emotionally involved by way of a story that felt completely natural.

"Never feel safe. When you did, that's when the world would get pulled out from under you.
That's when you would fall.
I could never get comfortable. I could never feel safe.
I surrounded myself with people I didn't fully like… Or I kept them at bay, the ones that were already in."
This book had everything I like in a new adult sports romance. Such as a feisty and independent heroine, a fantastic Hero, great supporting characters who had depth, a terrific central storyline with all the feels, there were actual hockey games not just hockey players, plenty of steamy scenes, and an intoxicating storyline including a villain. I loved Zeke Allen, Mara's friend from high school who was so helpful to her, I hope he gets his own story at some point. There were a few characters in this book that I wouldn't mind seeing again.
I voluntarily read & reviewed an advanced copy of this book. All thoughts & opinions are my own.
Blog|Goodreads|Facebook|Instagram|Twitter|BookBub