Buy My Soul by Jade West

My rating: 5 of 5 stars
"More than a monster!"
The following ratings are out of 5:
Narration: 🎙🎙🎙🎙
Romance: 💙💚🖤❤️
Heat/Steam: 🔥🔥🔥🔥🔥
Story/Plot: 📕📗📘📔📙
World building: 🌎🌍🌏🌎🌍
Character development: 😭😖😔🤐😥

The heroine: Paige – she signed up for sixty days of filthy depravity for enough money to pay her sister's debts and more. Her sixty days started much sooner than she expected. Paige had feelings for Brandon right from the start, even knowing that he won't feel the same and that he would eventually sell her body to the highest bidders.

The Hero: Brandon – He is usually all business when it comes to the sixty day girls, but ever since he met Paige, he has been acting out of character. Worse yet, he is having trouble with his silent partner Henry Drake, who used to be friends with his father and whom he hates. Drake won't be bought out of the business and has his tendrils throughout the clientele, he is a dangerous man, but then so is Brandon.

The Story: Brandon teaches Paige about submission and how she is nothing more than a paycheck to him. Though Paige can't get over the feeling that she is different than the other sixty day girls. She doesn't know that he has been acting differently with her, but suspects he might be.

Brandon made a bet with his brother that Paige would bring in more money than any other girl and is determined to see that come to pass. He still has Annabelle Fischer as well, the girl who was in the middle of her sixty days. Once again he acts in a way that nobody would expect.

Like the first book in the series, this book was told in dual points of view via dual narration. I like duet narration much better, where the female narrator does all the female voices and the male does all the male voices no matter whose point of view the chapter is in.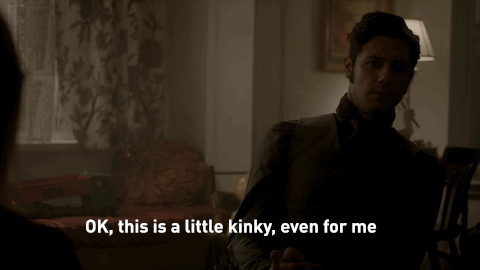 The description of the things that some of the clients bid on to do to Paige were beyond what I was comfortable with. Most BDSM books have a bit of spanking or whipping but the degrading and disgusting things that men want to do to women is disturbing to the extreme. A huge trigger warning on this one.

The story got better on this book, the first in the series being mainly background and set-up for Paige's sixty days, this had more than just the BDSM scenes with Brandon and Paige on camera to pay by the minute clients so they can get a taste of what they will be bidding on, but there was also what Brandon and Paige were starting to feel for each other, their denial of their feelings and the addition of Henry Drake as a villain.

Blog|Goodreads|Facebook|Instagram|Twitter|BookBub

View all my reviews