Theirs to Pleasure by Stasia Black

My rating: 5 of 5 stars
So Good!


The following ratings are out of 5:
Narration: 🎙🎙🎙🎙🎙
Romance: 💛🖤💜💚❤️
Heat/Steam: 🔥🔥🔥🔥🔥
Story/Plot: 📕📗📘📙📔
World building: 🌎🌍🌏🌎🌏
Character development: ☺️😊😘😍🤩

The heroine(s): Shay – She comes to Jacobs Well with Charlie after they escape together. She knows that she will have to marry five men chosen in the marriage lottery, but that is a much better choice than many of the other places. Shay had already experienced the worst life has to offer.

The Hero: Charlie – Brother to Audrey from Theirs to Protect. He was thought to be dead, but was held in Travis Territory for three months by the men that attacked them. He is a great guy, but doesn't like the idea of one woman and five men.
Rafe – A former air force pilot. He is missing his right hand.
Jonas – Former golden boy and preacher, he is now a bit of a screw up and stoner. He grows marijuana for a living.
Henry – He is 41, and used to be an investment banker, now he works in dangerous situations and makes trade deals with MC Presidents, Mob Bosses and more.
Gabriel – He has two boys and wants a mother for them. He didn't enter the marriage lottery for himself. He works in agriculture.

The Story: Shay has been used and abused for years by Arnold Jason Travis in Travisville but she gathered the courage to help Charlie escape and they go to Jacob's Well. She is ok with the idea of the Lottery but insists that only four guys are chosen in the lottery as Charlie will be the fifth.

The story was told in multiple points of view and was narrated by dual narrators. Ry Forrest and Simona Rose, who were new narrators for me. I like a guy with a deep voice and Ry's voice wasn't my favorite, but it wasn't annoying to me either. I liked Simona's voice for Shay, but some of the accents she used for the other guys, especially Rafe, got on my nerves big time and the voice she used for Charlie made him sound like a little boy even though we know from the first book that he is at least 24.

I loved Theirs to Protect and I really enjoy the way these books have a chapter or more which delves into each of the character's background so we can learn more about what drives each of them. This story went pretty deep into how these communities work and the threat that Travis poses to Jacob's Well. It got hella exciting when everything came to a head. I really enjoyed it.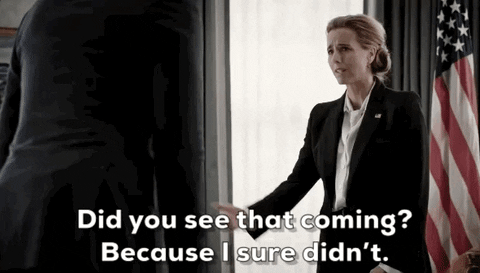 Blog|Goodreads|Facebook|Instagram|Twitter|BookBub

View all my reviews