All the Way by Kendall Ryan

My rating: 5 of 5 stars
Explosive chemistry!


The following ratings are out of 5:
Narration: 🎙🎙🎙🎙🎙
Romance: 💛🖤💜💚❤️
Heat/Steam: 🔥🔥🔥🔥🔥
Story/Plot: 📕📗📘📙📔
World building: 🌎🌍🌏🌎🌏
Character development: ☺️😊😘😍🥰

The heroine(s): Becca – She was sexually assaulted by a stranger while in college. Since then Becca has worked to overcome her fears through therapy and time has passed, but she still freaks out when things start to become intimate between her and men. She works in the front office for the

The Hero: Owen Parrish – The goalie of the NHL Seattle team. Owen is a notorious playboy. Owen has been focused on his career and is definitely not a relationship kind of guy. He and his sister Elise are best friends with Becca and know about her history.

The Story: Becca wants to get over her hang ups about being intimate with men and she figures the best way to do that is to get help from one of her best friends. So she asks Owen to give her tips and be her wingman. Owen wants to help Becca but doesn't want to be her wingman while she gets prepped to be with some random guy, so he agrees to her proposal, but only if he is the one to get her more accustomed to intimacy.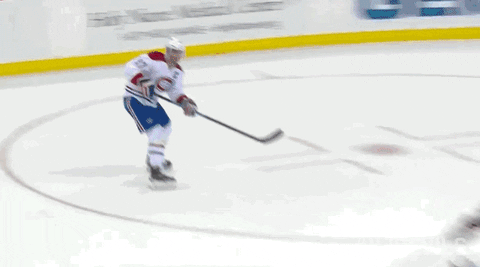 This book was dual POV and dual narration. The narration was done by Jason Clarke and Erin Mallon and they did a terrific job. These are two of my favorite narrators. Jason has a great voice for a Hero and it is perfect for Owen, I really enjoy his voice. Erin is also easy to listen to and was great for Becca.

The story was great. I love the sports romance trope and can't get enough of the playboy that falls in love. I also liked that Owen was not only a genuinely good guy when it came to Becca, he was also a sizzling hot lover that likes to push boundaries. He was the perfect guy for her and they had a ton of chemistry.

Blog|Goodreads|Facebook|Instagram|Twitter|BookBub

View all my reviews