The ​Crown of Gilded Bones by Jennifer L. Armentrout

My rating: 4 of 5 stars
Gyrms, Draken and Revenants, Oh My!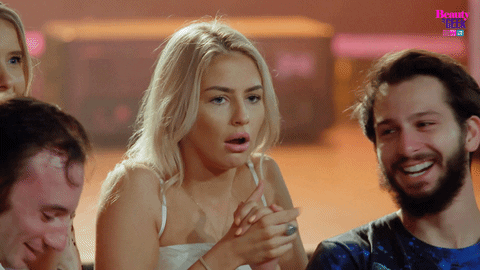 The following ratings are out of 5:
Narration: 🎙🎙🎙🎙
Romance: 💙💚🖤💜❤️
Heat/Steam: 🔥🔥🔥🔥
Story/Plot: 📕📗📘📙
World building: 🌎🌍🌏🌎🌍
Character development: 😳🤬😏🤓

The heroine: Penellaphe (a.k.a. Poppy) – she was called "The Maiden", now she is married to Casteel Da'Neer the prince of the Atlantians. The queen kneeled to her and said she was the last descendant of the Gods and the rightful heir to the Atlantian throne.

The Hero: Casteel Da'Neer (a.k.a. Hawke, a.k.a. The Dark One) – He brought Poppy to Atlantia to meet his parents and they have been betrayed. Though he still wants nothing more than to find and save his brother, he is devoted to Poppy.

The Story: Poppy quickly learns more of her history and the history of Atlantia after being betrayed in the temple. Hawke continues to love and support Poppy and as always she continues to be a badass female heroine. She was bad when she was just a lowly mortal but now she knows she has the blood of the Gods running in her veins, her power only grows stronger.




The narration is single POV and done by Stina Nielsen like the first two books. Though I like Dual narration, she does a great job and is extremely pleasant to listen to. She has a soft but strong voice for Poppy and talks in a British accent for Casteel and his best friend Kieran. She does a low scratchy voice for Alistair and various other voices. I am really enjoying these books on audio.

I love the supporting characters, especially the wolven. Kieran is great as the best friend, protector and advisor. Delano is also a great side character, Alistair makes for a great fanatical villain and he is just one of many in this series there are some terrific good vs. evil connotations and I love all the different gods and deities themes.




That isn't to say that everything is all sunshine and roses in this series or book. There are a few things that get on my nerves. One is that Poppy sometimes goes over her reasoning on things ad nauseam. Like when thinking about whether or not to take the throne, she goes over all the minutia. Though we all know that if Poppy and Casteel don't take the throne, it will be basically up for challenge and the person who takes it might have a villainous agenda. So there isn't really a choice at all.

Another thing that drove me nuts though I knew it has to be this way, is her constant rumination about her brother and whether he is ascended or like her or something in between. We know it is all for nothing and she won't know the answer until she sees him. I feel like I have been waiting forever for both Poppy and Casteel to go after their respective brothers. I don't want to give away spoilers so I won't say if any of that is resolved in this book, but I can say that it hasn't happened as quickly as I wanted.

Lastly, I thought Poppy to be utterly stupid sometimes despite being a generally intelligent warrior woman. She was told some truths about the queen of Solis in the last book and she kept thinking about what she was told and immediately throwing it away, by thinking it couldn't possibly be true, when I kept thinking, you should go with your gut and prepare for it to be truth, so if it isn't then it is no skin off your back. Though I still loved the overall story and can't wait for The War of Two Queens.

"Make sure she knows that I am the Chosen, the One who is Blessed, and I carry the blood of the King of Gods in me. I am the Liessa to the wolven, the second daughter, the true heir, owed the crowns of Atlantia and Solis. I am the Queen of Flesh and Fire, and the gods' guards ride with me. Tell the Blood Queen to prepare for war."
Blog|Goodreads|Facebook|Instagram|Twitter|BookBub