Her Rogue Mates by Grace Goodwin

My rating: 3 of 5 stars
Meh!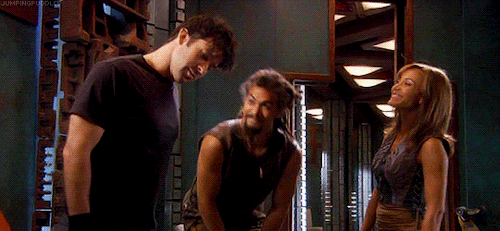 The following ratings are out of 5:
Narration: 🎙🎙🎙
Romance: 💋💋💋
Heat/Steam: 🥵🥵🥵🥵
Story/Plot: 📕📗📘
World building: 🌎🌍🌏
Character development: 👱🏻‍♀️🧔🏻‍👩🏼‍🦰

The heroine: Harper – a nurse from Earth who works in space. There is an intergalactic war with The Hive and she works for the coalition and is stationed out of Transport Station Zenith. Her and the team she works with get transported to battle situations to in a combat medic type capacity. A friend of hers was killed and she goes to the bar to unwind.

The Hero(es): Styx and Blade – they belong to a race that is not in the coalition, Styx is the leader of his clan and Blade is his number two. They are at Station Zenith for a business meeting and they see Harper in the bar. Styx knows from the beginning that she is their mate.

The Story: When Harper and her team are ambushed on a mission by a force that is the same race as the two men she just met and had an encounter with, she barely makes it out alive. Styx and Blade know that she is not safe and take her to their home planet.

The story is good at first but it eventually devolves into just sex and talking about having sex. The two guys have fangs and claim their mate by biting them during sex and excreting a mating venom. Though they promise Harper not to bite her till she is ready. When she is finally ready, there is a bunch of talk and inner commentary going over and over it that I just said cmon already. It was boring me and she already had decided.

The narration male narrators Tor Thom and Liam DiCosimo, were terrific, but the female narrator Tess Irondale sounded to mature and it was like my mom was reading all these dirty sexy ménage scenes. That was just my personal opinion, she does narration for quite a few audiobooks, but it just didn't work for me.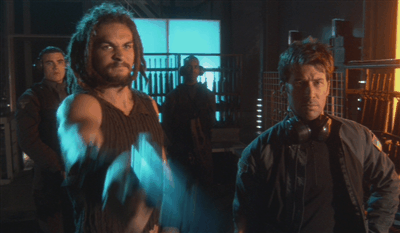 Blog|Goodreads|Facebook|Instagram|Twitter|BookBub

View all my reviews