Skyscraper Cinderella by K Webster is now live!
"Brilliant storytelling packed with a powerful emotional punch, it's been years since I've been so invested in a book." – #1 New York Times bestselling author Rachel Van Dyken

The fairy tale you know and love…
With a scorching hot twist!

This is the complete modern Cinderella trilogy in one collection.

Winston Constantine isn't a lover, he's a business venture.
A way for me to pay for college.
A ticket out.

He's never pretended to be anything other than that.
I can't blame him for making me fall in love.

"Extravagant sex, shocking fantasy, and wonderful humor too. I fell into it like a dream…a dream I didn't want to wake up from." – New York Times bestselling author Annabel Joseph
Download today on Amazon, Apple Books, Google Play, Kobo, Barnes & Noble!
Amazon: https://amzn.to/3wyEneb
Apple Books: https://apple.co/3xm8jKs
Nook: https://bit.ly/3q1kCtj
Kobo: https://bit.ly/3pYw4pA
Google Play: https://bit.ly/3qcEdah
Add to Goodreads: https://bit.ly/3gChGPI
Meet K Webster
K Webster is a USA Today Bestselling author. Her titles have claimed many bestseller tags in numerous categories, are translated in multiple languages, and have been adapted into audiobooks. She lives in ""Tornado Alley"" with her husband, two children, and her baby dog named Blue. When she's not writing, she's reading, drinking copious amounts of coffee, and researching aliens.
You can easily find K Webster on Facebook, Twitter, Instagram, Pinterest, and Goodreads!
Can't find a certain book? Maybe it's too hot for Amazon! Don't worry because titles like Bad Bad Bad, This is War, Baby, The Wild, and Hale can all be found for sale on K's website in both ebook and paperback format.
Website: www.authorkwebster.com
Connect with K Webster
Website: https://www.authorkwebster.com/
Goodreads: https://www.goodreads.com/author/show/7741564.K_Webster
Amazon: https://www.amazon.com/K-Webster/e/B00JOJ86CW
Facebook: https://www.facebook.com/authorkwebster/
Facebook Group: https://www.facebook.com/groups/krazyforkwebstersbooks/
Bookbub: https://www.bookbub.com/profile/k-webster
Pinterest: https://www.pinterest.com/bawebstergal/boards/
Skyscraper Cinderella by K. Webster

My rating: 5 of 5 stars ⭐️⭐️⭐️⭐️⭐️

Three books in one

STROKE OF MIDNIGHT

Kinky!
The following ratings are out of 5:
Romance: ❤️💙💜💛🖤
Heat/Steam: 🔥🔥🔥🔥🔥
Story/Plot: 📕📗📘📔📙
World building: 🌎🌏🌍🌎🌎
Character development: 👤👤👤👤👤

The setting: The City

The Hero(s): Winston Constantine – CEO, Wealthy, Alpha male dominant with a side of kink. Win has a younger brother named Perry and his family have some sort of bitter rivalry with the Morelli family who killed Winston and Perry's father.

The heroine: Ash Elliot – Her father married a famous plastic surgeon named Manda Manford with hot but evil triplets who like to think that their new stepsister belongs to them.

The Love Story: Ash has a job as a cleaning woman at the Halcyon Building that is owned by the Constantine's and house their corporate offices. Ash is working as a cleaning lady because her father spent her college fund on his new wife. Winston makes Ash an offer she can't refuse.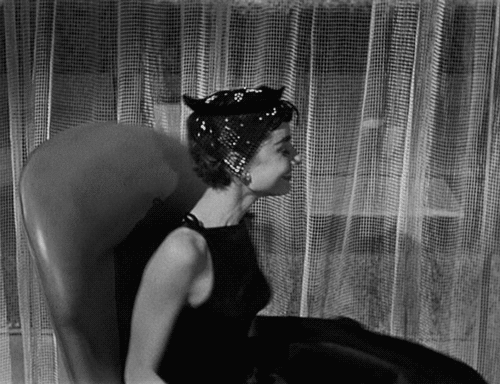 There were things about this story I didn't like. I knew going in that Winston likes darkness and I know that there are many people in the BDSM lifestyle that get off on erotic humiliation, but some of the things Winston liked were not erotic. He just liked to see Ash embarrassed. I don't get it. I mean he made her wear high heels that were very high when she couldn't walk in heels, because he wanted to see her stumbling and falling in public. Not that I get why people like erotic humiliation (like being called names, treated as pets, etc..). I never got that either, but I know it is a thing.

Aside from that, I really liked this book. I liked that Win and Ash were into some kinky things. I liked that despite thinking Winston was a bit of a perv, Ash was into the kink. Though she did have conflicting feelings, they were more about the fact that she liked the things Win did to her or had her do and not that she was feeling forced or anything like that. I also really loved the storyline.




PRINCE CHARMING

Cinderelliot at the ball!
The following ratings are out of 5:
Romance: ❤️💙💜💛💚
Heat/Steam: 🔥🔥🔥🔥🔥
Story/Plot: 📕📗📘📙📗
World building: 🌎🌏🌍🌎🌏
Character development: 👤👤👤👤👤

The setting: New York

The Hero(s): Winston Constantine – his father was killed 5 years ago and his enemies, the Morelli's were apparently at fault. Win is wealthy, elite and a bit depraved. He likes control and erotic humiliation. He has two brothers and a sister and he wants to keep his "relationship" with Ash a secret because he thinks his mother won't approve and will run Ash off.

The heroine: Ash Elliot – wants to save money for college and to get away from her family which includes 3 evil stepbrothers (triplets). Winston pays her for all the kinky things they do together. She was a maid in his office building when he caught her swirling around in his chair instead of working and they have been doing crazy things ever since.

The Love Story: Prince Charming takes Cinderelliot to the ball in this book and many things are similar to the original fairytale but some are so deliciously different. The pumpkin/carriage is a much different ride, the step-sisters are bothers, the fairy godmother is named Perry, and the midnight curfew is all too real.
I loved all the similarities and differences to the classic fairytale, it was pretty cool each time one cropped up. There were things I disliked about the book, however those were person preference things not the writing of the story. Winston is nearly twice her age, I think he was 37 and she was 18. It isn't that I am not into the older man thing, it is more in my own head that I keep thinking how women usually outlive men and then the fact that he is twenty years older.

I keep thinking how both my grandma's lived into their 90s and both grandpa's only their 70's and they were the same age as their spouses. Though I know that most women don't live into their nineties, they do live about 5 years longer than men on average, so that is a long time without your soulmate if he is that much older to begin with.

Despite that fact. Winston is super kinky and smoking hot. I loved the fact that he wants to keep Ash at arm's length because he knows that eventually will get bored with her but his inner voice or the devil on his shoulder keeps whispering the truth in his ear about what he really wants. I just love it when a guy has an inner voice that is smart and witty.

There is also some mystery, intrigue and some detractors that think Ash is beneath Winston. There are secrets and a bunch of other people trying to get in the way of what is going on between Win and Ash. It was such a good story and despite the kink, there is actually quite a bit of romance between Winston and Ash. I am dying to find out what happens next!



GLASS SLIPPER

"She tastes like cherry Starbursts and forever."
"I'm Winston motherfucking Constantine.
Hard. Cold. Impenetrable."
The following ratings are out of 5:
Romance: ❤️💙💜💛❤️
Heat/Steam: 🔥🔥🔥🔥🔥
Story/Plot: 📙📕📗📙
World building: 🌎🌏🌍🌎🌍
Character development: 😌🤓😤😳🤯
The heroine: Ash Elliot (a.k.a. Cinderelliot) – Ash was a maid in the building where Win is the CEO of the Company. She has been harassed by Leo Morelli for weeks and hasn't told Winston.
The Hero(es): Winston Constantine (a.k.a. Win) – Win and his family have many enemies, but mainly the Morelli's whom he thinks may have murdered his father.
The Love Story: Win likes his Kink and has been paying Ash for all sorts of kinky acts. Ash has now got more than enough money to go to college plus a bunch of extras, like a car and a yacht. Though she has fallen in love with Win, and he won't admit to having any feelings for her.
There is a lot to love about this book and the entire series. For starters though Ash is only eighteen, she is a strong and intelligent character. She is extremely likable and she makes Winston more likable because of his reactions to her quirky character. He has these inner thoughts like a devil on his shoulder about how she is not his girlfriend and how he isn't falling for her and more, then he also has this angel on his other shoulder that calls him a liar every time he thinks that way.
Another thing that was great about the book was Ash's relationship with Perry Constantine, who is Winston's brother. Perry and Ash became fast friends when they first met and he is quite a character as well. Their banter and the way he is there for her is terrific.
I also enjoyed the steamy scenes and the fact that Win and Ash are quite kinky and both of them own it. Sure Win is paying her to do things and it could seem a bit like prostitution, but to them it is a game. Throughout the series Ash gives him money back for things that show his affection to her.
"For the record," she whispers, "I'd give you back all that money in my bank, the college fund, the car, the boat, everything for dinner at my place."
Another thing I just love in books is when one or both of the protagonists has a pet. I love animals and they just add something to the world building. Ash has a bird named Shrimp, and though I am not familiar with birds, I just love it when there is a pet with a personality to add to the story. Though since she leaves his cage open, I kept wondering if he uses his cage as a bathroom or if bird poo is all over, but I googled it and I guess you can cage train birds. So that calmed my nerves with regard to that situation.
The one thing I didn't like about this book was the fact that Winston is 37 and Ash is 18, it wasn't so much the age gap that bothered me (though I think that was a bit too much of a gap. I would have liked it better if he was 34 and she 20. The thing that bothered me was that they kept making a joke of the fact that she was still a teenager. She also kept calling him old man. All the joking about it just made it seem like it bothered them a lot more than the pretended and the joking made it seem all the more depraved, but not in a good way. Though this only took a small amount off my story points.
I voluntarily read and reviewed an advanced copy of this book. All thoughts and opinions are my own.
Blog|Goodreads|Facebook|Instagram|Twitter|BookBub