💛 ℍ𝕆𝕋 ℕ𝔼𝕎 ℝ𝔼𝕃𝔼𝔸𝕊𝔼 💛
𝗕𝗹𝗮𝗰𝗸 𝗧𝗵𝗼𝗿𝗻𝘀 𝗯𝘆 𝗥𝗶𝗻𝗮 𝗞𝗲𝗻𝘁 𝗶𝘀 𝗟𝗜𝗩𝗘 𝗮𝗻𝗱 𝗮𝘃𝗮𝗶𝗹𝗮𝗯𝗹𝗲 𝗶𝗻 𝗞𝗨 𝗮𝗻𝗱 𝗮𝘂𝗱𝗶𝗼!! 𝗗𝗼𝗻'𝘁 𝗺𝗶𝘀𝘀 𝘁𝗵𝗲 𝗘𝗣𝗜𝗖 𝗰𝗼𝗻𝗰𝗹𝘂𝘀𝗶𝗼𝗻 𝘁𝗼 𝘁𝗵𝗲 𝗧𝗵𝗼𝗿𝗻𝘀 𝗗𝘂𝗲𝘁!
#𝟭-𝗰𝗹𝗶𝗰𝗸 𝘁𝗼𝗱𝗮𝘆!
AMAZON US ➜ https://amzn.to/3h8kzJT
AMAZON UK ➜ https://amzn.to/3bcgJf2
INTERNATIONAL ➜ https://smarturl.it/BTBuy
GOODREADS ➜ http://bit.ly/GR-BT
AUDIOBOOK ➜ https://amzn.to/34c5gs4
Narrated by Teddy Hamilton & Rose Dioro, featuring Jacob Morgan!
Blurb
A lie turned into a nightmare.
She broke my heart.
Broke me.
Broke us.
Only one thing could mend the gaping wound she left behind.
Her.
Naomi.
All mine for the taking.
All mine for owning.
All mine.
Read Red Thorns, Book One in the Thorns Duet today!
AMAZON US ➜ https://amzn.to/3tkNr4K
AMAZON UK ➜ https://amzn.to/3uWhosx
INTERNATIONAL ➜ https://smarturl.it/RTBuy
GOODREADS ➜ http://bit.ly/GR-RT
AUDIOBOOK ➜ https://amzn.to/3gRuVxD
Rina Kent is an international bestselling author of everything enemies to lovers romance.
Darkness is her playground, suspense is her best friend, and twists are her brain's food. However, she likes to think she's a romantic at heart in some way, so don't kill her hopes just yet.
Her heroes are anti-heroes and villains because she was always the weirdo who fell in love with the guys no one roots for. Her books are sprinkled with a touch of mystery, a healthy dose of angst, a pinch of violence, and lots of intense passion.
Rina spends her private days in a peaceful town in North Africa daydreaming about the next plot idea or laughing like an evil mastermind when those ideas come together.
Don't forget to Sign up to Rina Kent's Newsletter for news about future releases and an exclusive gift.
AUTHOR LINKS
Website | Newsletter | Bookbub | Instagram | Facebook | Exclusive Facebook Group | Twitter | Pinterest | Goodreads | TikTok
Black Thorns by Rina Kent

My rating: 5 of 5 stars
"The weak are meat, the strong eat!"
The following ratings are out of 5:
Romance: 💋💋💋💋💋
Heat/Steam: ❤️‍🔥❤️‍🔥❤️‍🔥❤️‍🔥❤️‍🔥
Story/Plot: 📙📕📗📙📘
World building: 🌎🌏🌍🌏🌎
Character development: 👨🏻👱🏻‍♀️🧔🏻👩🏻👱🏼‍♂️

The heroine: Naomi – she was a bet between Sebastian and his friends and humiliated in front of everyone at the small college she attends. Her mother has secrets and is sick and Sebastian won't let up on his stalkerish behavior.

The Hero(es): Sebastian Weaver – his Grandparents raised him after his parents were killed in a car accident. They are the political elite and want him to follow in their footsteps. When his parents didn't comply they were wiped out. So they don't play fair.

The Story: Though Naomi's mother is CEO of a fashion empire and couture house, Sebastian's grandparents are so snooty and elitist that they refer to her as the daughter of a seamstress. So Sebastian has to keep away from Naomi in order to keep them away from her. However, when he can't stay away any longer the unthinkable happens.

This book was quite a surprise in many different ways. First of all, the chemistry between Sebastian and Naomi was crazy explosive. Sebastian is dominant and hot as all get out and kinky to boot. I loved him! I usually hate books that all the sudden skip ahead years into the future, and that happened in this one. Though I kind of liked it. I liked that they grew up in the intervening years and were now fully formed adults with plenty of broken bits inside them from what had happened to them.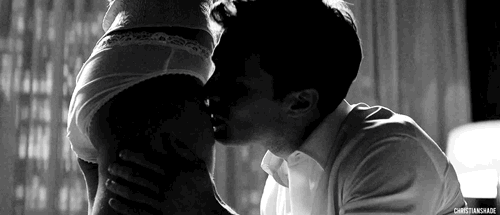 In the first book, Naomi had a pen pal, and I thought for sure I knew who it was, but how it played out had me thoroughly confused. In this book that Pen Pal got a bit crazy when Naomi didn't write him back. I was completely surprised at when it was revealed. Especially after the letters got even crazier.

This book and series was one of the steamiest that Rina Kent has written and that is saying a lot. All her books are pretty dark and steamy but this was sizzling hot and very dark. I loved every minute. I had no problems with Naomi and Sebastian's kinks, everything was consensual and they had a safe word so I say whatever floats your boat.




Blog|Goodreads|Facebook|Instagram|Twitter|BookBub


View all my reviews