Black Thorns by Rina Kent

My rating: 5 of 5 stars
"The weak are meat, the strong eat!"
The following ratings are out of 5:
Romance: 💋💋💋💋💋
Heat/Steam: ❤️‍🔥❤️‍🔥❤️‍🔥❤️‍🔥❤️‍🔥
Story/Plot: 📙📕📗📙📘
World building: 🌎🌏🌍🌏🌎
Character development: 👨🏻👱🏻‍♀️🧔🏻👩🏻👱🏼‍♂️

The heroine: Naomi – she was a bet between Sebastian and his friends and humiliated in front of everyone at the small college she attends. Her mother has secrets and is sick and Sebastian won't let up on his stalkerish behavior.

The Hero(es): Sebastian Weaver – his Grandparents raised him after his parents were killed in a car accident. They are the political elite and want him to follow in their footsteps. When his parents didn't comply they were wiped out. So they don't play fair.

The Story: Though Naomi's mother is CEO of a fashion empire and couture house, Sebastian's grandparents are so snooty and elitist that they refer to her as the daughter of a seamstress. So Sebastian has to keep away from Naomi in order to keep them away from her. However, when he can't stay away any longer the unthinkable happens.

This book was quite a surprise in many different ways. First of all, the chemistry between Sebastian and Naomi was crazy explosive. Sebastian is dominant and hot as all get out and kinky to boot. I loved him! I usually hate books that all the sudden skip ahead years into the future, and that happened in this one. Though I kind of liked it. I liked that they grew up in the intervening years and were now fully formed adults with plenty of broken bits inside them from what had happened to them.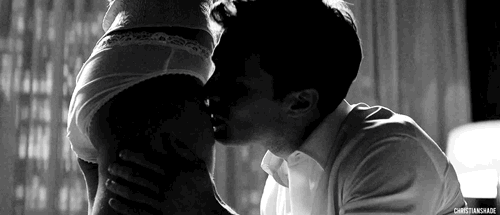 In the first book, Naomi had a pen pal, and I thought for sure I knew who it was, but how it played out had me thoroughly confused. In this book that Pen Pal got a bit crazy when Naomi didn't write him back. I was completely surprised at when it was revealed. Especially after the letters got even crazier.

This book and series was one of the steamiest that Rina Kent has written and that is saying a lot. All her books are pretty dark and steamy but this was sizzling hot and very dark. I loved every minute. I had no problems with Naomi and Sebastian's kinks, everything was consensual and they had a safe word so I say whatever floats your boat.




Blog|Goodreads|Facebook|Instagram|Twitter|BookBub


View all my reviews