Sancte Diaboli: Part Two, the all-new, highly anticipated installment in the Elite Kings series from Wall Street Journal bestselling author Amo Jones, is available now!
He held a darkness that could never be touched.
She carried a light that could never be seen.
Not by anyone. Only by each other.
Simply two halves of the same soul, Brantley and Saint were fused together with equal parts wrath and peace. Nothing could break through their bond. Nothing.
Until now.
Get yours today!
Amazon: https://amzn.to/3v98esc
Amazon Worldwide: http://mybook.to/sanctediaboli2
Add SANCTE DIABOLI: PART TWO to Goodreads: http://bit.ly/2PqdOHu
Start the Duet with Sancte Diaboli: Part One
Amazon: https://amzn.to/3528Fd2
Amazon Worldwide: http://mybook.to/sanctediaboli
Meet Amo Jones
Amo Jones is a USA Today & Wall Street Journal Bestselling Author whose books have been translated in multiple countries.
She resides in the tropics of Australia with her family, though she's a born and bred Kiwi who more often than not, misses New Zealand.
Connect with Amo
Facebook: https://bit.ly/3wgiYXa
Instagram: https://bit.ly/2TZPWNh
Website: https://bit.ly/3izUGDC
Join the Wolf Pack: https://bit.ly/3izUt3i
Join her newsletter: https://bit.ly/2TpdudS
Sancte Diaboli: Part Two by Amo Jones

My rating: 5 of 5 stars. ⭐️⭐️⭐️⭐️⭐️
Heaven and Hell walking side by side!
The following ratings are out of 5:
Romance: 💋💋💋💋💋
Heat/Steam: 🔥🔥🔥🔥🔥
Story/Plot: 📙📕📗📘
World building: 🌎🌏🌍🌎🌏
Character development: 👨🏻👱🏻‍♀‍🧔🏻👩🏻👩🏼‍🦰

The heroine: Saint Dea Vitiosis – she was raised by Brantley in his home. Though he was only a few years older than her, she came to his home when she was two years old and he immediately took possession of her. He kept her safe from his father and the dark deeds Lucan had Brantley perform.
Saint fell in love with Brantley from that first day.

The Hero(es): Brantley Vitiosis – he is a killer. The one in the EKC that doles out punishments and performs executions. He believes that Saint is too good for him. He doesn't deserve someone like her, especially since he will never be able to love her the way she needs.

The Story: The first half of this book was confusing to me, even though I had read all the previous books, there were still unknowns that were frustrating to say the least. One was the fact that saint had been getting text messages that she thought were from Brantley but it turns out they may not have been from him.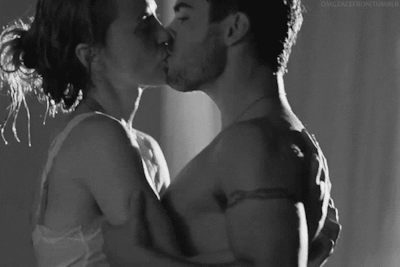 Though the most confusing part was that someone seemed to be stalking Saint, possibly while she sleeps and might be able to appear in her dreams with her. This happened in the first book as well and at that time I thought it might be a female, but in this one it seemed like it was certainly a man and he could appear as Brantley (so possibly a twin??).

As the story went on, we find out more and more about what is going on, so though I did feel so confused in the beginning, I kind of liked how it all played out. Since my confusion totally matched what Saint was feeling with regards to this stalker.

There were new characters as well in this book, including witches: Veronica (Brantley's Mother), Frankie (who had a lot of animosity towards Saint, Samael (a male witch), and Saints new friends Ophelia and Ivy who were also part of the coven. I liked the fact that the witches have something called magik and aren't really witches in the traditional sense. Though I didn't completely understand it.

The story was great and the romance between Brantley and Saint was super steamy. I really like Brantley. He is big, dark, dangerous and broody but also so very protective of Saint and though he doesn't believe he has the ability to love, it is easy to see he has always loved her.

The end seemed to be an actual end, not a cliffhanger and the last page was a prologue of Ruined Castles, which is currently showing as book 9 in the series, with Sancte Diaboli Part 3 as book 8. So I am not sure what is going on with the next few books. Possibly Amo Jones decided that Part 3 is not needed and is moving right along to Ruined Castles. That one is about Madison's time away from Bishop so should be good.

I voluntarily read & reviewed an advanced copy of this book. All thoughts & opinions are my own.

Blog|Goodreads|Facebook|Instagram|Twitter|BookBub


View all my reviews