Phoenix Rising: A Reed Security Novel by Giulia Lagomarsino

My rating: 5 of 5 stars
From the Ashes!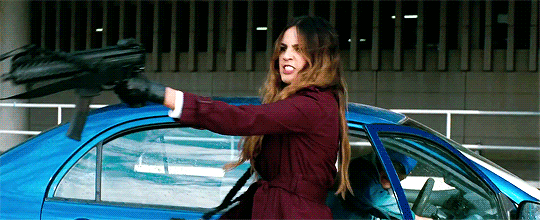 The following ratings are out of 5:
Romance: 💋💋💋💋
Heat/Steam: 🔥🔥🔥🔥
Story/Plot: 📙📕📗📘📔
World building: 🌎🌏🌍🌎🌏
Character development: 👨🏻👱🏻‍♀‍🧔🏻👩🏻👱🏼‍♂‍

"A little warning would be nice," Storm muttered. "Hey, before you join our crew, you should know that we very rarely take on regular jobs and someone's always getting kidnapped."
The employees at Reed Security and their wives are back at it again. This time they are trying to recover and rebuild after being on the run for a year from a groups of kidnappers and sex traffickers. In this book, the entire crew is represented and many of them are trying through their own issues as a result of the last year.
Chance and Morgan are both suffering from PTSD after their time in captivity and Chance, being the alpha male that he is, is determined to work through his issues on his own. Of course his issues stem from a year of being held in the filthiest most deplorable conditions and being brutally tortured nearly to death over and over in different ways. Suffice it to say he isn't handling things too well.
Ice is still recovering from being shot in the chest, not to mention he is not the spring chicken he once was and is afraid that if he can't get back to the man he was before the shooting, Cap might put him out to pasture or confine him to a desk. If there is one thing none of the guys at Reed Security wants, it is to stop doing field work or to be shown up by younger guys.
Those are just two of the many storylines in this book. The Reed Security wives are on top of their game in this book. Some of them have decided to start up an online sex toy/sex party business and their first foray into this is pretty spectacular. These girls give their hubby's a run for their money when it comes to kicking butt and taking names!
Blog|Goodreads|Facebook|Instagram|Twitter|BookBub