Gone with the Wolf by Kristin Miller

My rating: 4 of 5 stars
Gorgeous Werewolf Boss!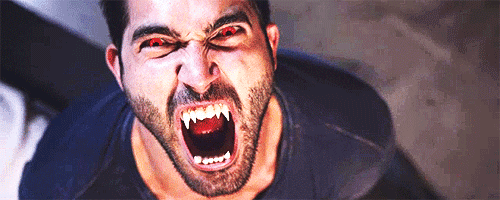 The following ratings are out of 5:
Narration: 🎧🎧🎧
Romance: ❤️💜💙🤍
Heat/Steam: 🔥🔥🔥
Story/Plot: 📙📕📗📘
World building: 🌎🌏🌍🌎
Character development: 👨🏻👱🏻‍♀‍🧔🏻👩🏻

The heroine: Amelia Hudson – owns a bar and the building was sold out from under her despite her owning the deed. She goes to work for Wilder Financial, the company that bought the building and plans to get the CEO Drake Wilder to listen to her about the fact that she, not he owns the bar.

The Hero(es): Drake Wilder – Alpha of the largest werewolf pack in the world, he is CEO of the Company he built. He is also in charge of his father's billion dollar holdings along with his twin brother, until one of them finds their mate. When one finds their Luminary (a.k.a. true mate), that one will be the Alpha of the pack and the other will inherit his fathers companies.

The Story: When Amelia comes to work in the executive offices of Wilder Financial, Drake knows he has found his Luminary. Though he never thought it would be a human woman. Some human females don't survive the transformation and if they do, they can't survive having a child, so if Drake takes her as his mate, there will be no heir for the pack.


The book was good. It had everything necessary for a good shifter romance, but nothing really stood out about it. I really liked the struggles in this one. Amelia built her bar with her blood, sweat and tears and didn't want to give it up no matter what. Also, Drake's twin and he have been at odds since their father died, so that was good.

The narration was fine, but there weren't a lot of voices or accents needed so I wouldn't say it was spectacular like some I have heard. The book was told in Amelia's POV so it was one female narrator and she did a good job at doing the female and male voices. The audiobook was about 6 hours so it was a good length for an evening at home.

Blog|Goodreads|Facebook|Instagram|Twitter|BookBub

View all my reviews