👑 🖤 ℍ𝕠𝕥 ℕ𝕖𝕨 ℝ𝕖𝕝𝕖𝕒𝕤𝕖 🖤👑
𝗧𝗵𝗿𝗼𝗻𝗲 𝗼𝗳 𝗩𝗲𝗻𝗴𝗲𝗮𝗻𝗰𝗲 𝗯𝘆 𝗥𝗶𝗻𝗮 𝗞𝗲𝗻𝘁 𝗶𝘀 𝗹𝗶𝘃𝗲!
#𝟭-𝗰𝗹𝗶𝗰𝗸 𝘁𝗼𝗱𝗮𝘆!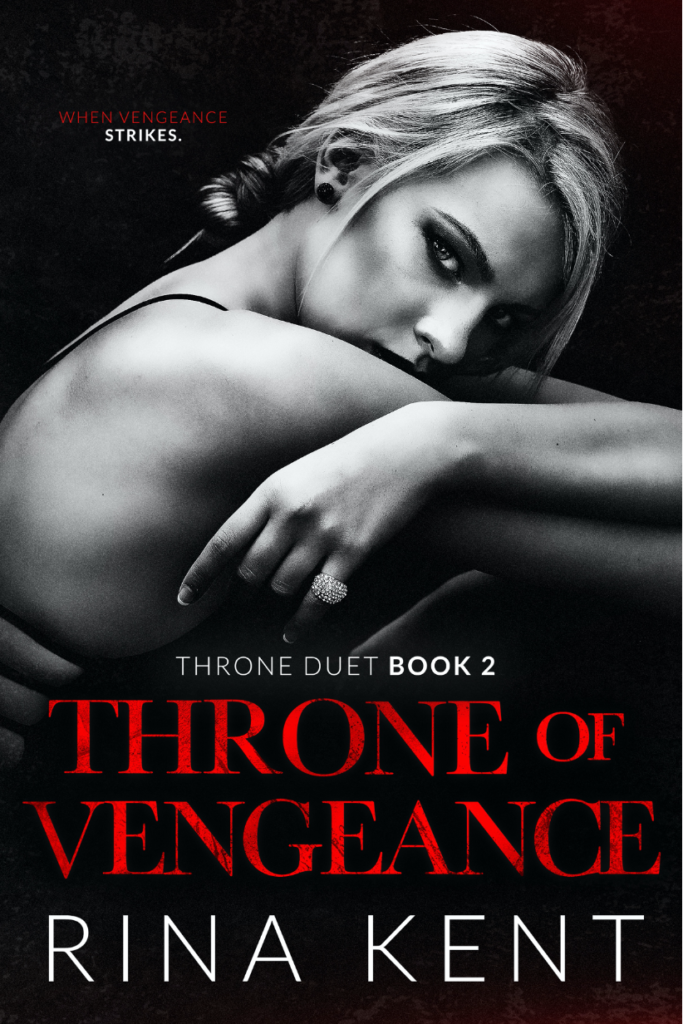 👑 Purchase Throne of Vengeance 👑
AMAZON US ➜
https://amzn.to/3akW3Sq
AMAZON UK ➜
https://amzn.to/34Jgcy3
INTERNATIONAL ➜
https://smarturl.it/TOVBuy
GOODREADS ➜
http://bit.ly/TOV-GR
AUDIOBOOK ➜
https://amzn.to/3qDQBis
Blurb
When vengeance strikes…
You don't know me, but I know you.
I'm the shadow that creeps behind you without notice.
The moment you see me, you're dead.
An assassin. A killer. A nobody.
Until I became somebody.
I'll make everyone who reduced me to a shadow pay.
To do that, I'm willing to risk everything.
Everything except for my reluctant wife.
Rai Sokolov can show me her worst, but this will only end when death does us part.
The road to the throne is paved with loss, betrayal, and blood baths.
To win, we go all in.
Our lives included.
👑 Purchase Throne of Power 👑
AMAZON US
➜
https://amzn.to/3p6LdV4
AMAZON UK
➜
https://amzn.to/355Hgry
INTERNATIONAL
➜
https://smarturl.it/TOPBuy
GOODREADS
➜
http://bit.ly/TOP-GR
ABOUT THE AUTHOR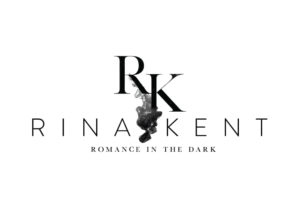 Rina Kent is an international bestselling author of everything enemies to lovers romance.
Darkness is her playground, suspense is her best friend, and twists are her brain's food. However, she likes to think she's a romantic at heart in some way, so don't kill her hopes just yet.
Her heroes are anti-heroes and villains because she was always the weirdo who fell in love with the guys no one roots for. Her books are sprinkled with a touch of mystery, a healthy dose of angst, a pinch of violence, and lots of intense passion.
Rina spends her private days in a peaceful town in North Africa daydreaming about the next plot idea or laughing like an evil mastermind when those ideas come together.
Don't forget to Sign up to Rina Kent's
Newsletter
for news about future releases and an exclusive gift.
AUTHOR LINKS
Website
|
Newsletter
|
Bookbub
|
Instagram
|
Facebook
|
Exclusive Facebook Group
|
Twitter
|
Pinterest
|
Goodreads
Throne of Vengeance by Rina Kent

My rating: 5 of 5 stars
Murder, Mayhem and the Mafia
The following ratings are out of 5:
Romance: 💚💙💜🧡❤️
Heat/Steam: 🔥🔥🔥🔥🔥
Story/Plot: 📘📗📕📙📒
World building: 🌏🌏🌍🌎🌏
Character development: 🙂🙂🙂🙂🙂

The Hero(s): Kyle Hunter – Kyle is a trained assassin and is very good at his job. He left the Bratva for 7 years, but came back and is now bent on revenge against both the Russian and Irish mobs in the city. He plans on destroying both. He is the son of one of the Bratva leaders but blames both the Irish and the Bratva for his childhood. He was sold to a group that groomed assassins from a young age and taught them things like how to survive torture by torturing them.

The heroine: Rai (Raina Sokolov) – She is the the Grand-niece of the current Pakhan (head boss of the Bratva). She runs the Bratva's legitimate company V Corp. which has huge profits and they are currently funneling the profits for use in their war against the Irish.

The Love Story: Kyle and Raina were married in an arranged mafia wedding, though by the end of Throne of Power they have obvious feelings for one another until something happens to tear them apart.
I love Rina Kent Books because you can always count on a stellar dark romance with an awesome story as well. This book had mystery, blood and steamy intimate scenes. Kyle and Raina had tons of chemistry and a bit of a twisted relationship but it works for them. Kyle is a bit messed up due to his upbringing but he owns it and Rai is the perfect foil for him.

There was a ton of Mafia in this one, not only was there the Russians and the Irish, but the Bratva had alliances with the Chinese and the Italians while the Irish went in with the Albanians. The Albanians are some crazy Mofo's, so there was a lot of action as well. There are a few shootouts, some kidnappings and a few informants involved. I loved the story and how it all tied in with the romance.

I voluntarily read & reviewed an advanced copy of this book. All thoughts & opinions are my own.

Blog|Goodreads|Facebook|Instagram|Twitter|BookBub

View all my reviews