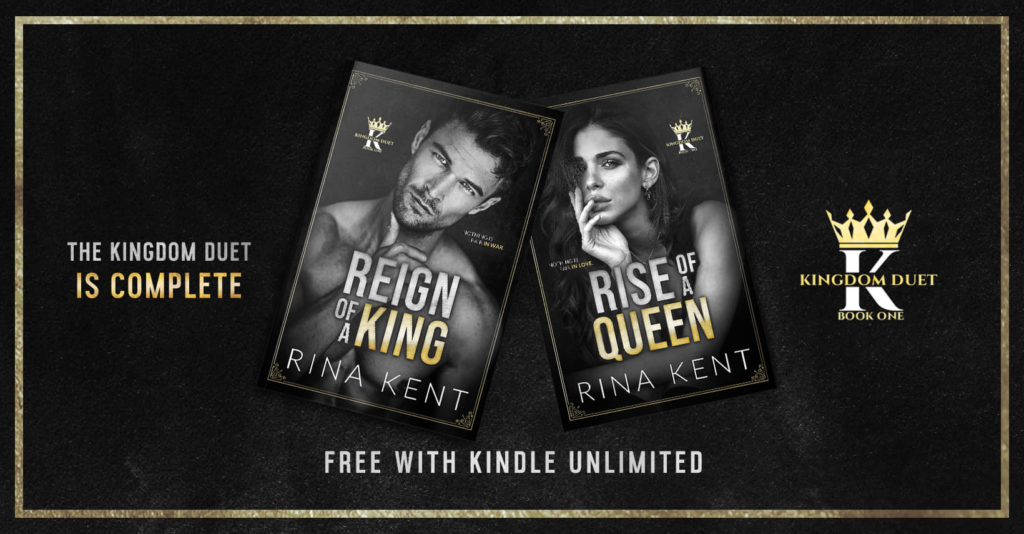 👑 Kingdom Duet is LIVE & Paperback Giveaway👑
𝙍𝙞𝙨𝙚 𝙤𝙛 𝙖 𝙌𝙪𝙚𝙚𝙣 𝙗𝙮 𝙍𝙞𝙣𝙖 𝙆𝙚𝙣𝙩 𝙞𝙨 𝙇𝙄𝙑𝙀! 𝘿𝙤𝙣'𝙩 𝙢𝙞𝙨𝙨 𝙩𝙝𝙚 𝙚𝙥𝙞𝙘 𝙘𝙤𝙣𝙘𝙡𝙪𝙨𝙞𝙤𝙣 𝙩𝙤 𝙩𝙝𝙚 𝙆𝙞𝙣𝙜𝙙𝙤𝙢 𝘿𝙪𝙚𝙩.
#1-𝙘𝙡𝙞𝙘𝙠 𝙩𝙤𝙙𝙖𝙮!
The duet is LIVE in all formats, ebook, paperback and audiobook & FREE with #KindleUnlimited.
What to expect from Kingdom Duet:
✔️ Age Gap
✔️ Enemies to Lovers
✔️Intense
✔️Forbidden
👑 1-Click Reign of a King👑
AMAZON US ➜
https://amzn.to/3gBhHCc
INTERNATIONAL ➜
https://smarturl.it/ROAKBuy
AUDIOBOOK ➜
https://adbl.co/3e7KsWP
👑 1-Click Rise of a Queen 👑
AMAZON US ➜
https://amzn.to/3iuA3EW
INTERNATIONAL ➜
https://smarturl.it/ROAQBuy
AUDIOBOOK ➜
https://adbl.co/35SdPIF
👑 Add to Goodreads👑
➜
http://bit.ly/KD-GR
👑 Blurb👑
Nothing is fair in love.
This is my kingdom. My territory.
I own everything and control everyone, Aurora included.
She shouldn't have barged into my world with no armour.
She shouldn't have caught my attention with no warning.
Alas, she did.
Then she thought she could disappear.
If a battle is what it'll take to protect and own her, I'll shed blood.
Wars aren't fair, and neither am I.
LINK TO FREE PREQUEL ➜
https://BookHip.com/FNWMZV
👑 Paperback Giveaway 👑
Open internationally, but not signed! Stop by Rina Kent's Facebook page for a chance to win Reign of a King or Rise of a Queen's paperback!
https://www.facebook.com/rinaakent/
ABOUT THE AUTHOR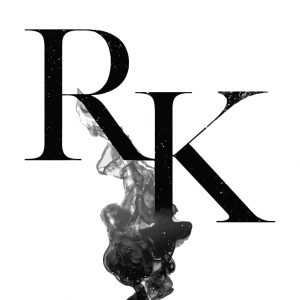 Rina Kent is an international bestselling author of everything enemies to lovers romance.
Darkness is her playground, suspense is her best friend, and twists are her brain's food. However, she likes to think she's a romantic at heart in some way, so don't kill her hopes just yet.
Her heroes are anti-heroes and villains because she was always the weirdo who fell in love with the guys no one roots for. Her books are sprinkled with a touch of mystery, a healthy dose of angst, a pinch of violence, and lots of intense passion.
Rina spends her private days in a peaceful town in North Africa daydreaming about the next plot idea or laughing like an evil mastermind when those ideas come together.
Don't forget to Sign up to Rina Kent's
Newsletter
for news about future releases and an exclusive gift.
AUTHOR LINKS
Website |
Newsletter | BookBub | Instagram | Facebook | Exclusive Facebook Group | Twitter | Pinterest |
Goodreads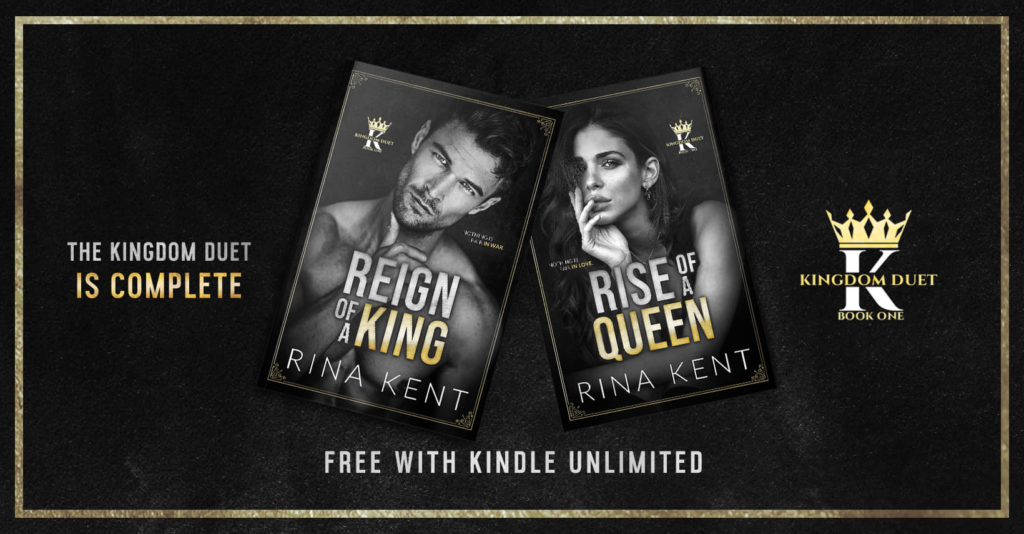 My Review of Rise of a Queen
Rise of a Queen by Rina Kent

My rating: 5 of 5 stars. ⭐️⭐️⭐️⭐️⭐️
Rina Kent can do hot possessive men like nobody's business!
The following ratings are out of 5:
Romance: 💋💋💋💋💋
Heat/Steam: 🔥🔥🔥🔥🔥
Story/Plot: 👏👏👏👏👏
World building: 🌎🌏🌍🌎🌏
Character development: 🤓🥸😎😤😳

The setting: England

The Hero: Jonathan King – father to Aiden King, uncle to Levi King, Jonathan has always been seen as ruthless and selfish. He was married to Clarissa's sister Alicia in order to get revenge on her father for ruining his family.

The heroine: Aurora Harper (a.k.a. Clarissa Griffin) – Alicia's half sister. Alicia came from a wealthy family but Clarissa was raised by her father (a.k.a. The Duct Tape Killer), Aurora was blamed and attacked by the victims families even though she was only sixteen at the time and was the one that turned her father in. Now he is trying to get paroled for good behavior and wants her to testify.

The Love Story: Jonathan bought out 51% of the stocks in Aurora's company in order to force her to be his. Though Aurora fights him on just about everything, he likes to think he owns her completely. The passion between them is sizzling hot and Jonathan is changing.
I like the give and take between Aurora and Jonathan as well as the dominant possessiveness he displays. It is a bit ridiculous but so hot! This book is literally charring my kindle it is so scorching. I love every bit of it. Though in real life I would hate a guy like that, he is so sexy as a romantic lead. Definitely Jeffrey Dean Morgan fits the bill as Jonathan King!

Like all of Rina's books, this is not only a steam fest but has a good storyline. There is the animosity between Jonathan and his former best friend Ethan, the strained relationship between Jonathan and Aiden, the even worse relationship between Aurora and Aiden. The intrigue of the packages Aurora is getting at her old apartment with thumb drives including snippets of Alecia talking to her and telling her about the past. Then to top it all off we have Aurora's father, the serial killer in the mix.


I voluntarily read & reviewed an advanced copy of this book. All thoughts & opinions are my own.

Blog|Goodreads|Facebook|Instagram|Twitter|BookBub

View all my reviews