Stroke of Midnight by K Webster is now live!
From USA Today bestselling author K Webster comes a brand new forbidden romance that's going to leave you speechless.
Money can buy anything. And anyone.
As the head of the Constantine family, I'm used to people bowing to my will. Cruel, rigid, unyielding–I'm all those things.
When I discover the one woman who doesn't wither under my gaze, but instead smiles right back at me, I'm intrigued. Ash Elliott needs cash, and I make her trade in crudeness and degradation for it.
I crave her tears, her moans, her submission. I pay for each one. And every time, she comes back for more.
When she challenges me with an offer of her own, I have to decide if I'm willing to give her far more than cold hard cash. But love can have deadly consequences when it comes from a Constantine. At the stroke of midnight, that choice may be lost for both of us.
Download today on Amazon, Nook, Kobo, Apple, Google Play!
Amazon: https://amzn.to/3o9a4a5
Apple: https://apple.co/3gRI7yL
Nook: https://bit.ly/3bk35oN
Kobo: https://bit.ly/3gQXjMO
Google Play: https://bit.ly/34UmJ9S
Goodreads: https://bit.ly/314XSwC
Meet K Webster
K Webster is a USA Today Bestselling author. Her titles have claimed many bestseller tags in numerous categories, are translated in multiple languages, and have been adapted into audiobooks. She lives in ""Tornado Alley"" with her husband, two children, and her baby dog named Blue. When she's not writing, she's reading, drinking copious amounts of coffee, and researching aliens.
You can easily find K Webster on Facebook, Twitter, Instagram, Pinterest, and Goodreads!
Can't find a certain book? Maybe it's too hot for Amazon! Don't worry because titles like Bad Bad Bad, This is War, Baby, The Wild, and Hale can all be found for sale on K's website in both ebook and paperback format.
Website: http://www.authorkwebster.com
Connect with K Webster
Website: https://www.authorkwebster.com/
Goodreads: https://www.goodreads.com/author/show/7741564.K_Webster
Amazon: https://www.amazon.com/K-Webster/e/B00JOJ86CW
Facebook: https://www.facebook.com/authorkwebster/
Facebook Group: https://www.facebook.com/groups/krazyforkwebstersbooks/
Bookbub: https://www.bookbub.com/profile/k-webster
Pinterest: https://www.pinterest.com/bawebstergal/boards/
My Review of Stroke of Midnight
Stroke of Midnight by K. Webster

My rating: 5 of 5 stars. ⭐️⭐️⭐️⭐️⭐️
Kinky!
The following ratings are out of 5:
Romance: ❤️💙💜💛🖤
Heat/Steam: 🔥🔥🔥🔥🔥
Story/Plot: 📕📗📘📔📙
World building: 🌎🌏🌍🌎🌎
Character development: 👤👤👤👤👤

The setting: The City

The Hero(s): Winston Constantine – CEO, Wealthy, Alpha male dominant with a side of kink. Win has a younger brother named Perry and his family have some sort of bitter rivalry with the Morelli family who killed Winston and Perry's father.

The heroine: Ash Elliot – Her father married a famous plastic surgeon named Manda Manford with hot but evil triplets who like to think that their new stepsister belongs to them.

The Love Story: Ash has a job as a cleaning woman at the Halcyon Building that is owned by the Constantine's and house their corporate offices. Ash is working as a cleaning lady because her father spent her college fund on his new wife. Winston makes Ash an offer she can't refuse.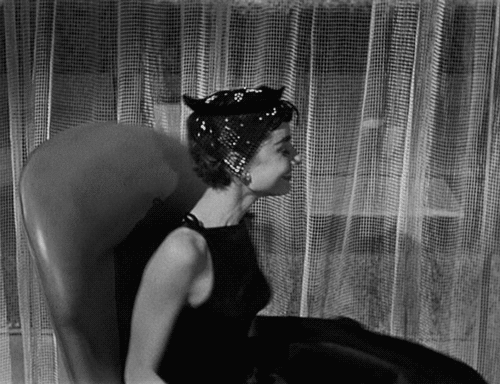 There were things about this story I didn't like. I knew going in that Winston likes darkness and I know that there are many people in the BDSM lifestyle that get off on erotic humiliation, but some of the things Winston liked were not erotic. He just liked to see Ash embarrassed. I don't get it. I mean he made her wear high heels that were very high when she couldn't walk in heels, because he wanted to see her stumbling and falling in public. Not that I get why people like erotic humiliation (like being called names, treated as pets, etc..). I never got that either, but I know it is a thing.

Aside from that, I really liked this book. I liked that Win and Ash were into some kinky things. I liked that despite thinking Winston was a bit of a perv, Ash was into the kink. Though she did have conflicting feelings, they were more about the fact that she liked the things Win did to her or had her do and not that she was feeling forced or anything like that. I also really loved the storyline and I wish it wasn't a cliffhanger. Now I can't wait for the next book.




I voluntarily read & reviewed an advanced copy of this book. All thoughts & opinions are my own.

Blog|Goodreads|Facebook|Instagram|Twitter|BookBub

View all my reviews