An enemies-to-lovers new adult romance from USA Today bestseller Siobhan Davis.
Rogue. Troublemaker. Bad Boy. Delinquent.
Everyone thinks they know who I am, but they know nothing.
And that's how I prefer it.
Keeping my demons under lock and key is my only survival tactic.
Until she enters my life, turning it upside down.
She thinks she can fix me. That I can reform myself and redeem my sins.
But I'm beyond the point of saving.
And if she doesn't let go, I'll only drag her down this dark hole with me.
Grab Your Copy Here:
Free in KU
Meet Siobhan Davis
I am a

USA Today

bestselling author and I write emotionally intense young adult and new adult fiction with swoon-worthy romance, complex characters, and tons of unexpected plot twists and turns that will have you flipping the pages beyond bedtime!
My family will tell you I am little bit obsessive when it comes to reading and writing, and they aren't wrong. I can rarely
be found without my trusty Kindle, a paperback book, or my laptop somewhere close at hand.
Prior to becoming a full-time writer, I forged a successful corporate career in human resource management.
I reside in the Garden County of Ireland with my husband and two sons.
Connect with Siobhan Davis
Hosted By:
My Review of Reforming Kent
Reforming Kent by Siobhan Davis

My rating: 5 of 5 stars. ⭐️⭐️⭐️⭐️⭐️
Crazy good!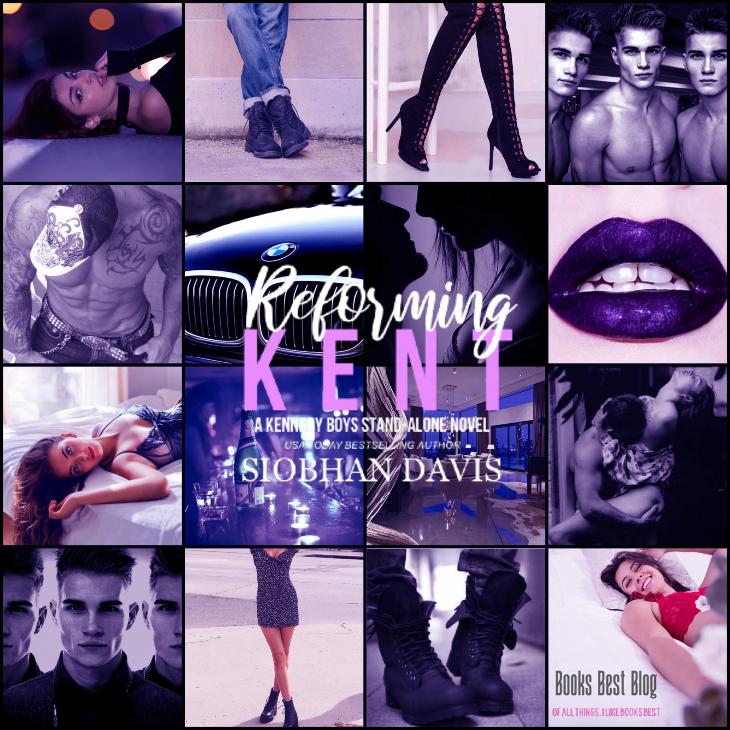 The following ratings are out of 5:
Romance: ❤️💙💜💛🖤
Heat/Steam: 🔥🔥🔥🔥🔥
Story/Plot: 📕📗📘📔📙
World building: 🌎🌏🌍🌎🌎
Character development: 👤👤👤👤👤

The setting: Mattapan, Boston, Harvard Law School

The Hero(s): Kent Kennedy – His family is famous and he is a playboy with issues. He is serious about school during the week, but parties like there is no tomorrow on the weekends. He does drugs and gets wasted every weekend and goes home with different girls every all the time.

The heroine: Presley – a bartender and an art student. She is one of the managers of a bar called the the Ramshackle where Kent hangs out. She wants to eventually own her own Tattoo shop, so she is saving her money to pay for art school and a Tattoo apprenticeship.

The Love Story: Kent meets Presley one night at the bar he hangs out at on the weekends and can't get her out of his mind. Presley is attracted to Kent who is famous, tall, good looking and muscular, but she is leery of dating a guy who goes home with different women every night. Kent makes some changes for Presley and romances her by sending her gifts and flowers with little notes and Presley eventually gives in.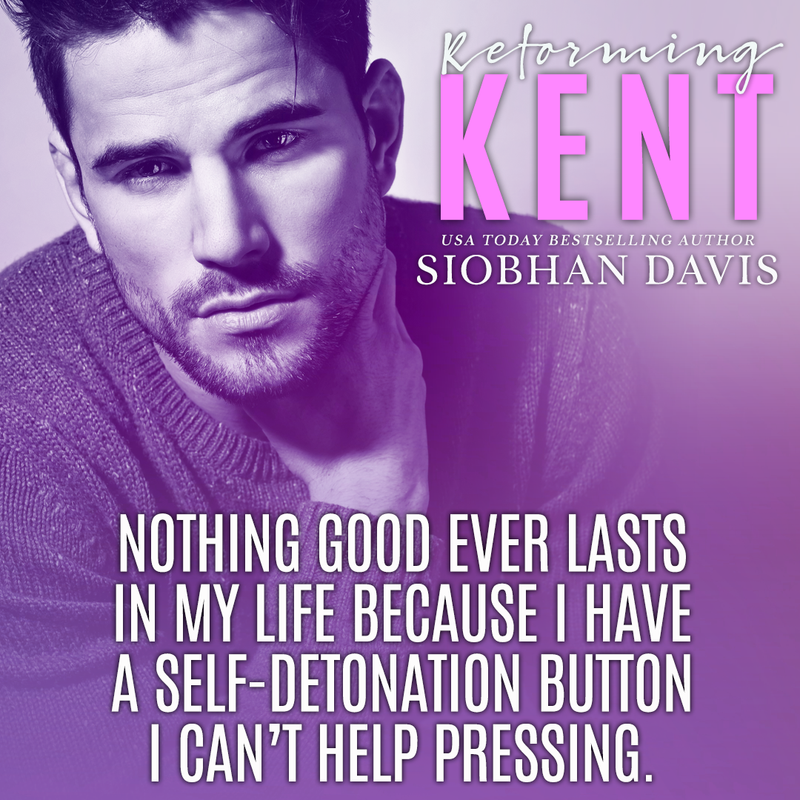 This book is a standalone but also is number 10 in the Kennedy Brothers series. I haven't read any of the previous Kennedy brothers books so my take on it is as a first time reader of the series. The entire Kennedy family is included in the book and Kent is one of the triplets (along with Keanu and Keaton). The family is integrated well into the standalone book, though one thing I couldn't really figure out is why this family is so famous. Is it one of those things were they are just famous for being rich (like Paris Hilton) or is one member of the family famous so they all are in the limelight?

Other than that everything is explained pretty well and I like the family involvement. Kent has an issue with his brother Keaton being gay and marrying his partner Austin, but it is all very mysterious and seems to have more to do with something that happened to Kent a long time ago and the fact that nobody in his family was there for him at the time.

At the time of writing this, I am less than 30% done with the book and I bet we can all guess what the nature of that thing that happened to Kent is which resulted in his homophobia. I am pretty sure this is not a spoiler since I see references to it in some of the reviews from Keaton's book, so I am not giving away any more than what was in that book. I would like to say though that the storyline is certainly interesting and I loved the way it was handled. Kent was terrific at his brothers wedding.

Kent isn't the only one with issues, though. Presley has an ex that is a drug addict and still in her life as well as a foster brother she feels closer to than if they were blood related and he is a bit of a shady character. There is a lot of conflict in this story by Siobhan Davis is quite a great storyteller so it all comes together so well. The last half of the book was so terrific. I thought I knew exactly what was going on but I had no idea and was completely flabbergasted. I love it when a story is unpredictable like that.

I voluntarily read & reviewed an advanced copy of this book. All thoughts & opinions are my own.

Blog|Goodreads|Facebook|Instagram|Twitter|BookBub

View all my reviews