Spiral of Need by Suzanne Wright

My rating: 4 of 5 stars.
I didn't think I would like books about shifters, but I do!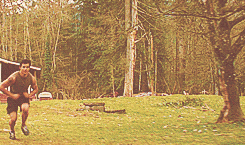 I have read all the Phoenix Pack books and I am now onto the Mercury Pack and am still really enjoying these books. The romance is hot, the stories are good and they hold my interest. There is so much steam and humor. I certainly can't get enough of Dominic. I will keep reading.
Dominic was just about to get into the Chevy when he shouted, "Hey, Ally, do you know the difference between a hamburger and a blow job?" At her frown, he asked, "No? Wanna have lunch sometime?"
Blog|Goodreads|Facebook|Instagram|Twitter|BookBub