Heart Bones by Colleen Hoover

My rating: 5 of 5 stars
Epic first love!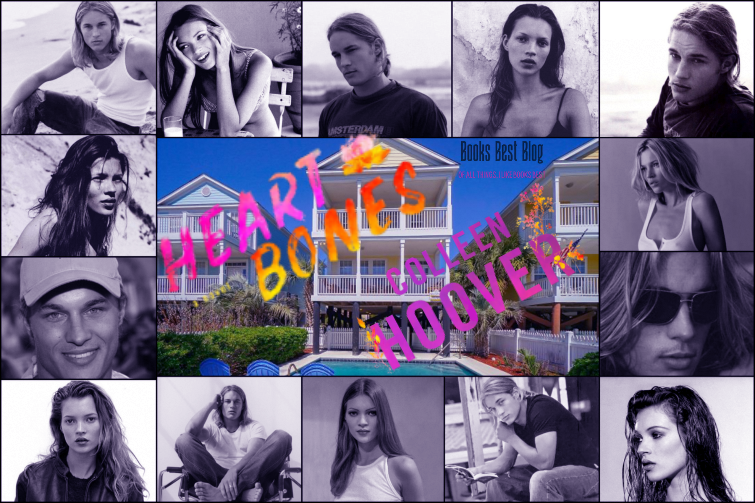 The following ratings are out of 5:
Romance: 💚💙💜❤️💖
Heat/Steam: 🔥🔥
Story/Plot: 📘📗📕📙📓
World building: 🌏🌎🌍🌎🌏
Character development: 👤👤👤👤👤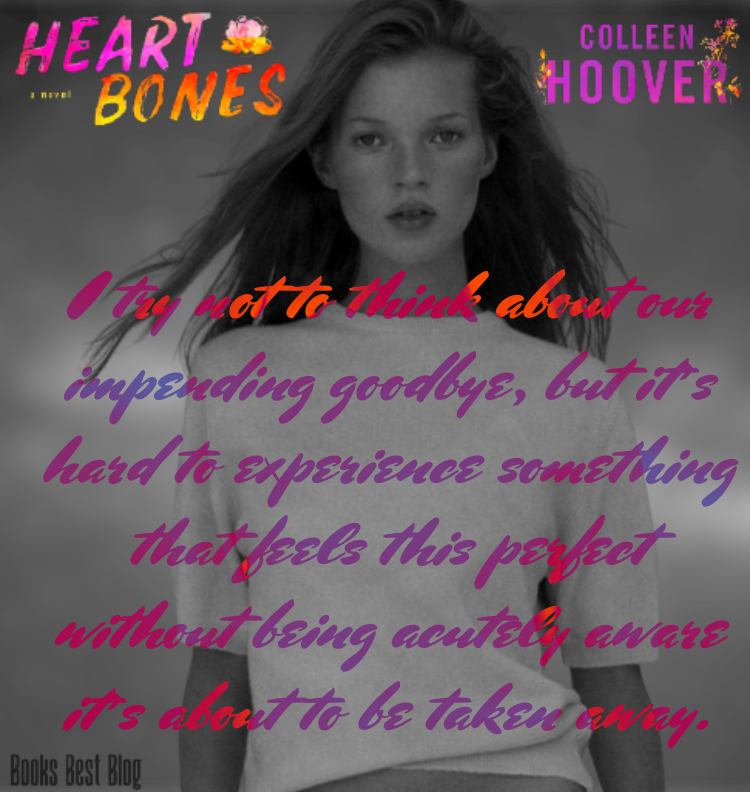 The setting: Kentucky & The Bolivar Peninsula, Texas (beach house).

The Hero: Samson – Rich kid with a lot of secrets, staying alone in one of his families 5 rental properties while he is in charge of taking care of them.

The heroine: Beyah – (Pronounced: Bay-ah), she grew up poor and almost always hungry with her addict Mom in Kentucky. Her Dad sent child support, which was used for drugs, but he never cared enough to check on her living conditions.

The love story: Samson and Beyah are interested in each other from the beginning when they see each other on a ferry. Both of them keep nearly everything to themselves and both have endured a lot. The romance is not insta-love and is very romantic.
This story was different than any I had read before. It's funny how in romance there are so many plots and tropes that are used over and over again and we can still like them, because the minutia is different. The interactions between the characters is different in each one. In this book both Samson and Beyah had secrets about their pasts. Beyah started opening up to Samson right away because she saw him as a kindred spirit.

I was wondering what kind of secrets Samson could be holding onto and was close to getting frustrated because so many times in books we see people keeping secrets and there is this back and forth with one character trying to keep secrets and the other trying to find them. It often goes on so long that when the secret finally comes out, it is either anti-climactic or blown way out of proportion to what would happen in the real world. However, this one was different and after the secrets came out, I could definitely see the reason Samson kept them.

I'm not telling what the secrets were, but I will say that it made for quite a captivating story. I really enjoyed both characters and their stories and though the book did get a bit depressing at times, it was well worth it, The book held my interest the entire time and I was actually surprised a few times. I will definitely read it again sometime.

I voluntarily read & reviewed an advanced copy of this book. All thoughts & opinions are my own.

Blog|Goodreads|Facebook|Instagram|Twitter|BookBub

View all my reviews