Not My Romeo by Ilsa Madden-Mills

My rating: 5 of 5 stars.
Gold standard for sports romance!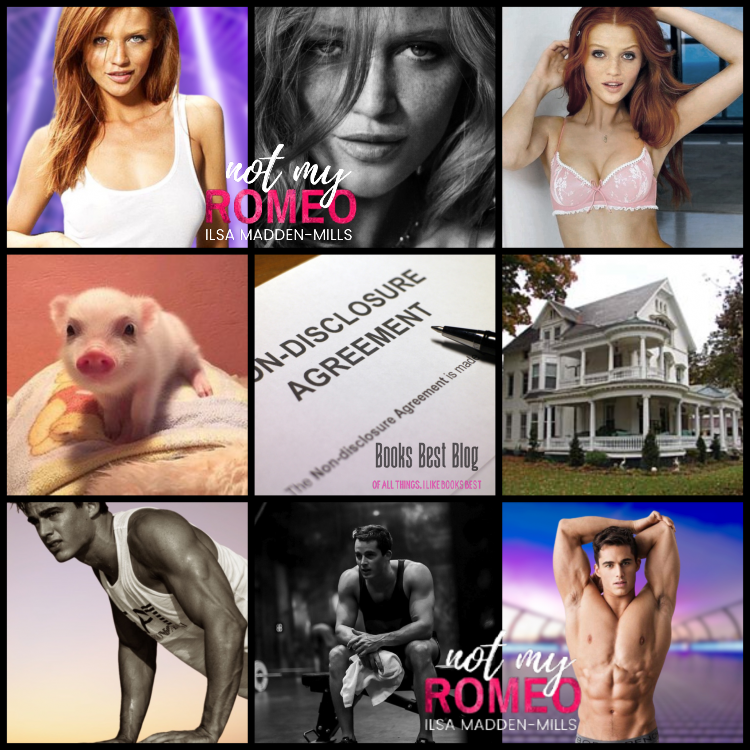 The following ratings are out of 5:
Romance: 💜🖤🤍💙💚
Steam: 🧖🏼‍♀‍🧖🏻🧖🏽‍♀‍🧖🏼🧖🏾‍♀‍
Story/Plot: 📘📗📕📙📓
World building: 🌅🌆🏙🏞🌃
Character development: 👩🏼‍🦰👱🏼‍♂‍🧑🏻👩🏽👦🏻

The setting: Nashville & Daisy Tennessee
The Hero: Jack Hawke, Superstar NFL Quarterback that won 4 championships, but never won a Super Bowl.
The Heroine: Elena, a Librarian in the small town of Daisy with bit of a wild streak.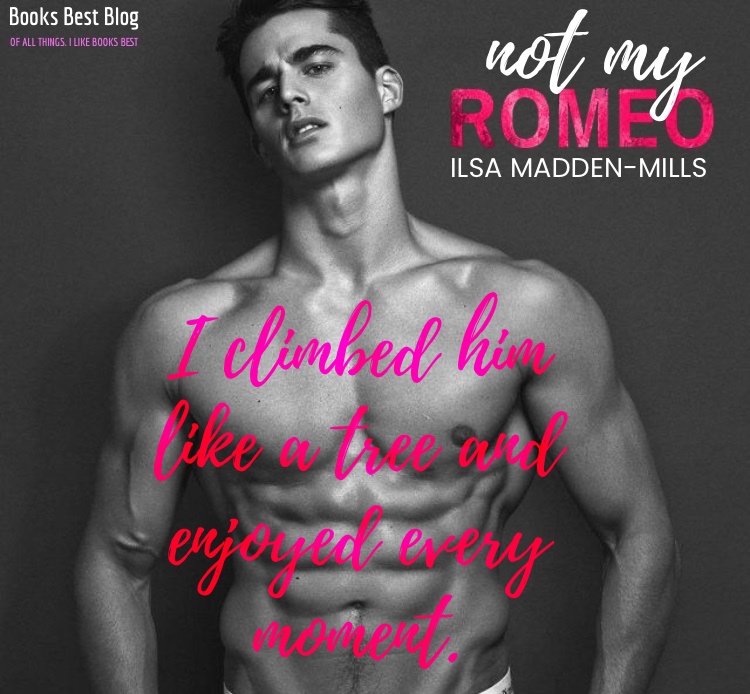 I loved this sports romance story. It was funny, heartwarming, a bit tragic and so hot! The romance between the Jack and Elena was terrific and natural. I liked that there was chemistry between them from the beginning and I didn't have to wait until the last half of the book for them to get busy. Jack is definitely an alpha male, but he has insecurities which make him even more attractive than his looks alone.

Jack had a bad childhood and finds it hard to trust, especially women. Since his one and only long term girlfriend turned on him and wrote a tell all book about him which was full of lies. She portrayed him as an alcoholic and an abuser. Though Jack did his share of drinking when he was younger and had money to spare for the first time in his life, he has grown up since then and has never hit a woman in his life.

Jack gets severe anxiety around people he doesn't know and especially around reporters so he never gives interviews. This had not helped his reputation at all especially since the book came out and he has never refuted anything in it. The world doesn't know about his anxiety and as far as he is concerned he only wants to play good football but all this other stuff seems to get in the way.

When Jack meets Elena, she thinks she is on a blind date with a weatherman. Jack doesn't immediately correct her because he enjoys the fact that she has no idea who he really is. Elena intrigues him, with her pencil skirt and buttoned up shirt, with curves underneath and dainty hands. He is even more intrigued when he sees what she has on underneath.

Elena designs her own unique lingerie, and though she is a small town girl at heart, she has so many inconsistencies. Her pet is a teacup pig named Romeo, she lives with a gay man named Topher and her sister stole her fiancé. Her Mama and Aunt work at the local beauty shop which reminds me of the one Dolly Parton worked at in Steel Magnolias.

The love story is the thing, though. It is wonderful. I recommend this to any fan of quirky, funny and epic love stories. I love anything Ilsa Madden-Mills writes and this one was above the rest.

I voluntarily read & reviewed an advanced copy of this book. All thoughts & opinions are my own.

Blog|Goodreads|Facebook|Instagram|Twitter|BookBub

View all my reviews