Protected by the Monster by B. B. Hamel

My rating: 5 of 5 stars.
The dirty talking killer and the naïve heiress!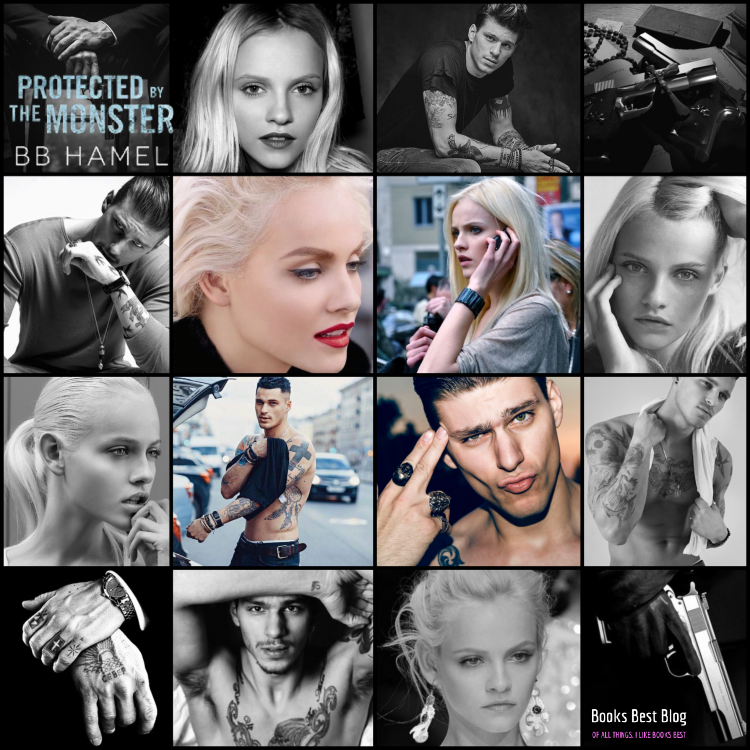 The following ratings are out of 5:
Romance: 💚💙💜❤️🖤
Heat/Steam: 🔥🔥🔥🔥🔥
Story/Plot: 📘📗📕📙
World building: 🌏🌎🌍🌎🌏
Character development: 👤👤👤👤👤

The setting: Philadelphia, Leone Mafia Territory
The Hero: Luca – Mafia Lieutenant who is good at killing. Don Leone asks him to protect his niece. He has already killed over 20 members of the Jalisco Cartel.
The Heroine: Clair – Niece of Don Leone, though she was brought up outside the family by her mother after her father was killed. Her other uncle recently died and left a fortune in money and land to her that makes her a target for the Jalisco Cartel who are at war with the Leone Family.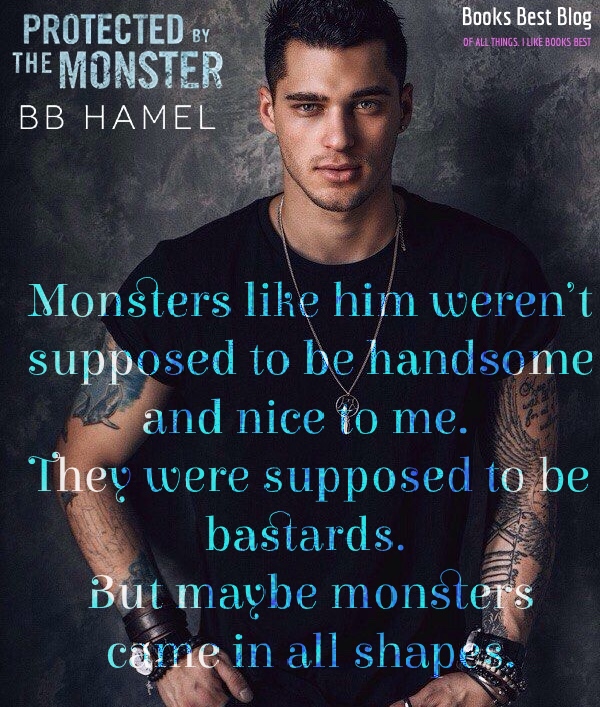 The monster isn't so monstrous. I liked this book, but I expected a Hero that was meaner and colder and this Mafia Lieutenant was a pretty nice guy. From the start when Luca gets the job of protecting Clair, he isn't too happy about being a glorified babysitter, but he is the kind of guy who follows orders, especially those of the Don. He is kind to Clair, understanding, he even cooks for her.

It isn't surprising to me that a killer can be a nice guy, but I wouldn't call him a monster just because he has killed men before. Especially in this situation, it is a Mafia war with the Cartel. So though they are on the wrong side of the law, it truly is kill or be killed and it is war. It's not like he is going around slitting the throats of the innocent. I liked Luca as a person, though at the beginning I didn't like some of the things he did and said. For example he is mafia soldier, so he follows orders, he even goes as far as to say at one point that if the Don told him to jump of the roof, he would.

I can understand the need to follow orders in the Mafia, or your own friends and family will turn on you. However, to say something like that makes it seem like he is too dumb to have free will. I like a guy who has his own mind despite having to follow orders. Luca did have a mind of his own and free will, he just happened to like his job and is one of those people that are fine with their place in the world, not feeling inferior because he wasn't going to be a multi-millionaire or even be the boss some day. I like that in a man.

Although I could have done without Clair's morality issues. She had way too much guilt and created a bunch of drama where none was needed. I know it is easy to feel that killing others is morally wrong, but she was a bit over the top. She agonized over her feelings when Luca was going to kill some cartel men who obviously wanted to capture her and torture her until they got her money from her. She thought Luca should abstain from the killing because it was wrong even though he was doing it to protect her. It was a bit too much angst for me.

Though once Clair got over her moral issues, the romance between her and Luca heated up pretty fast. It got to be quite steamy and I was happy to find out that Luca was a dirty talker during the intimate scenes. Surprisingly enough I think romance books don't have usually have enough dirty talk when things get steamy. B.B. Hamel knows how to write super steamy erotic romance.

The mafia storyline is also very good, with Luca having to keep Clair safe since the Jalisco cartel needs the property she owns and the money she inherited to continue their war against the Leone family and come out ahead. It made sense that they wanted the properties as much as the money, otherwise if it were only the money, they could kidnap any rich person and torture them till they signed their money away.

I voluntarily read & reviewed an advanced copy of this book. All thoughts & opinions are my own.

Blog|Goodreads|Facebook|Instagram|Twitter|BookBub

View all my reviews