The Sins of Saint: A Dark Romance Novel by Bella J.

My rating: 5 of 5 stars.
Saint is no Saint, he is a devil in all the best ways!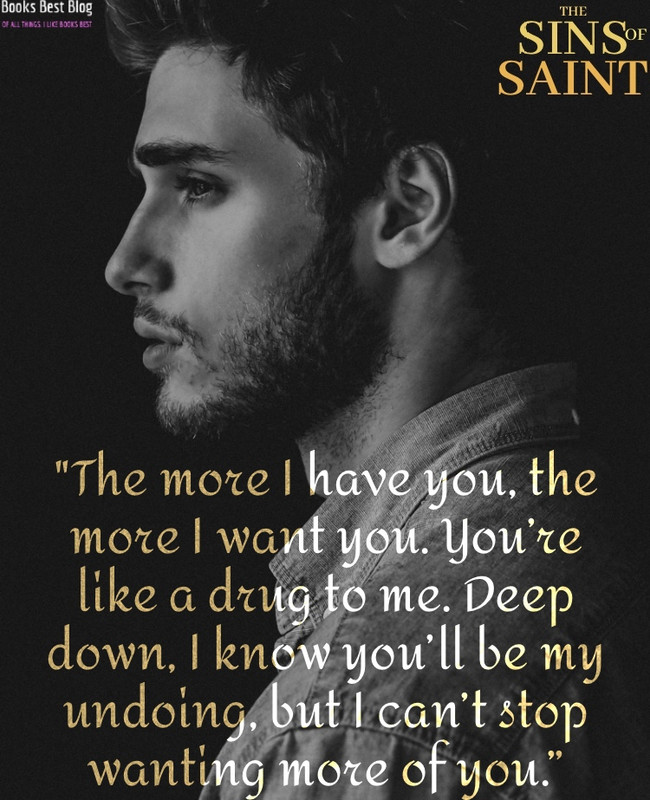 I really enjoyed this last installment of the trilogy. Saint was a bit overbearing and too dominant in the first two books, but in this one he was attempting to be a better man. Though he fell short a few times, he did pick himself back up and kept trying so for that I really liked him a lot in this book.

Like I said in my reviews of the first two books, the heroine Mila is quite the fighter. She didn't take his overbearing dominance and just acquiesce in whatever Saint demanded of her. She always fought back when he would do something she didn't like and there were times when she ended up giving as good as Saint. I really liked those scenes.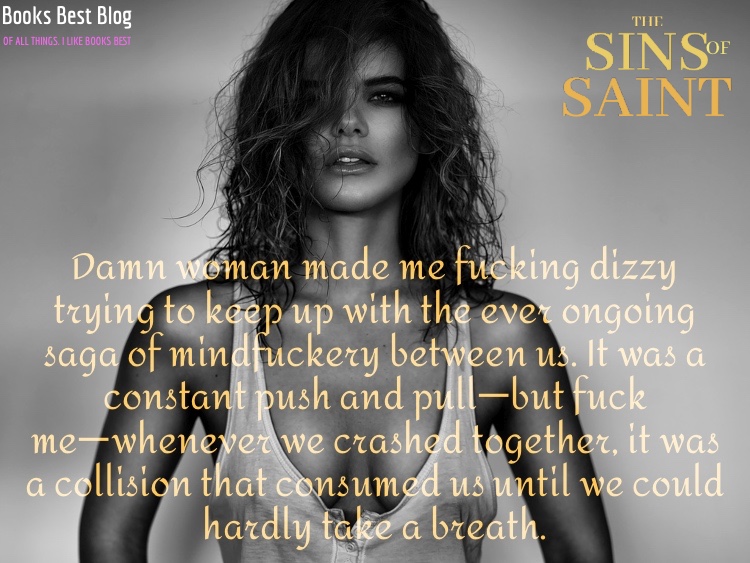 In this book Mila is pregnant and Saint is troubled by a secret that he feels will be the end of their relationship if Mila finds out so, he tries to keep it from her. Though later when he is trying to be a better man, he realizes that at some point the secret will eventually come out so he does what he thinks is right. Though Saint sometimes goes about things the wrong way, it is hard to fault him when he is trying to be better and trying to do the right thing.

The rivalry between Saint and his father still plays a big part in this book as it had in the first two. Saint has a deep hatred for his father and Mila wants to find out what started it all so she can help Saint. So in this book he finally tells her what happened in his past to cause him to hate his father so much that he has spent his life trying to ruin everything his father does.

The characters were terrific in this book and the settings were spectacular like in the previous books. They leave Italy and return to New York where Saint buys them a beautiful home in Tribeca. I thought the descriptions were terrific. The romance between Saint and Mila was hot and steamy but a bit more tame than in the last two books. Overall this was a terrific ending to the trilogy.

I voluntarily read & reviewed an advanced copy of this book. All thoughts & opinions are my own.

Blog|Goodreads|Facebook|Instagram|Twitter|BookBub

View all my reviews