The Takeover by T.L. Swan

My rating: 5 of 5 stars.
Even better than The Stopover!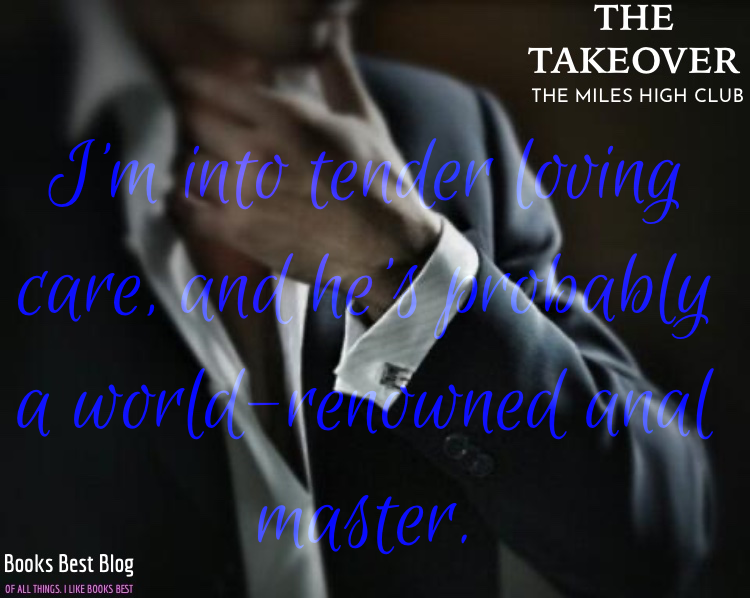 I didn't think I would like this book when I first read the blurb. Despite the fact that I am a single mother, I generally don't like romance books where the heroine is a single mother. I like the two main characters to be unencumbered. However this book turned out to be both super steamy and utterly hilarious and I loved every minute of it.

The character development was terrific and I ended up loving all of them, including the heroine's three kids, Fletcher, Harry and Patrick. Or as the Hero Tristan calls them, Fletch, the Wiz and Tricky. The relationship with Tristan and middle child, Harry (The Wiz or Wizard, because of Harry Potter) is especially awesome. Harry is so against Tristan and a bit of a nut, so the way they interact is hilariously funny.

I really enjoyed The Stopover, which was book one in The Miles High series. This book was even better. The relationship between Tristan and Claire was hot and so realistic for how a relationship with a single mother goes. Many of the times they were together in the beginning, the kids stayed with her parents, since she is a widow. Whereas if she were divorced it would have been weekends where the kids were with their father. Tristan isn't introduced to the kids until a bit later, which is like it should happen in real life.

Tristan is the best book boyfriend I have come across in a while. He is wealthy, powerful, tall, dark, handsome and utterly irresistible. He takes care of Claire and yet can get things so sizzling hot in the bedroom that my kindle is in danger of overheating. I loved Tristan and definitely want him for myself. If only real men were just like him.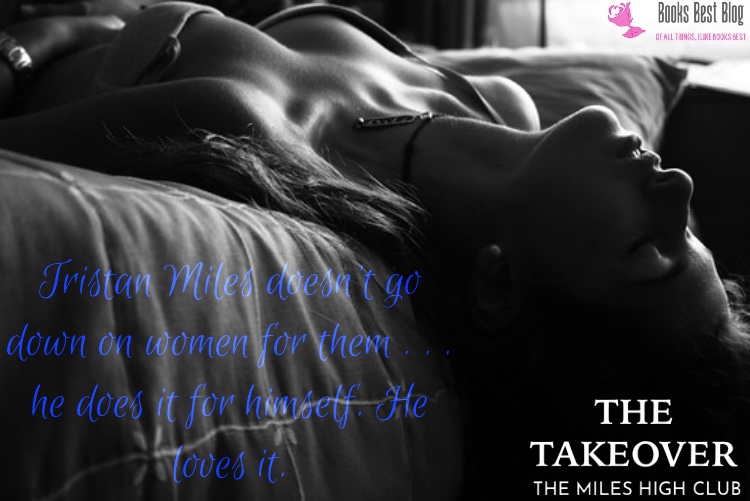 The storylines were perfect. There was one about the company Claire runs which her and her husband Wade Anderson started, Claire has been struggling to keep it going so that she can hand it over to her boys when they are old enough. There is the romance storyline between Claire and Tristan, which is extremely romantic and steamy. There is the storyline about Tristan wanting a family of his own, which is poignant and sweet. The storyline about Claire's kids not wanting an interloper in their lives, which is so funny and charming. Then there is a storyline about his mother wanting something different for her son than a woman with three kids. This book was just so perfect. I loved every minute of it.

I voluntarily read & reviewed an advanced copy of this book. All thoughts & opinions are my own.

Blog|Goodreads|Facebook|Instagram|Twitter|BookBub

View all my reviews