A Cut so Deep by Dani René

My rating: 4 of 5 stars
Stepbrother romance with a twist!
This was the story of a girl from a broken home who turned to cutting in order to deal with depression and anxiety. The heroine's name was Nesrin (means Wild Rose) and she is the daughter of a famous actress. Nesrin doesn't like the limelight and gets extremely anxious in crowds. Her father left when she was young and her mother is a harsh woman who doesn't show affection to Nesrin.

When her mother gets married to a rich man, Nesrin is sent to live with his three sons while the parents are on their honeymoon. The three sons are all in their twenties while Nesrin is eighteen and between high school and college. The three sons are all handsome guys, of course. Their names are Damien, Cassian and Finn Thorne.

I didn't mind the fact that Nesrin was a cutter, but I think there were times when it made her look pretty weak, even though she did other things that made her seem strong. Also I liked the fact that she talked about her cutting to the Hero, Damian and though he told her not to do it ever again, it wasn't just an order. Damian actually gave her reasons not to do it again as well as alternatives.

One thing I didn't like was the fact that Damian seems to be such a dark character and he has secrets so I thought the book would be much steamier then it was. It seemed like he was the kind of guy who liked dominance and he talked about the fact that if she wanted pain, she could come to him, but then the few times they were intimate, he was very gentle with her.

Also I thought the reveal about his darkness and his ex friend Creed, who they kept saying "took things too far" was a bit anticlimactic. Though there were other storylines that were pretty good regarding the family. Though I do think the stepbrother/stepsister issue wasn't as big of a deal as they made it out to be. I think the age difference would be a bigger deal. Not that 10 years is a ton when both people are of age. I just think that for an eighteen year old, who hasn't started college yet, it is.

Overall, though I did like the book and give it a 3.5 (rounded up to 4) stars. However, like I said, I expected it to be a bit hotter, so I give it a heat index 3 out of 5 flames 🔥🔥🔥. I think I just was expecting more steam because I am used to it from Dani Rene.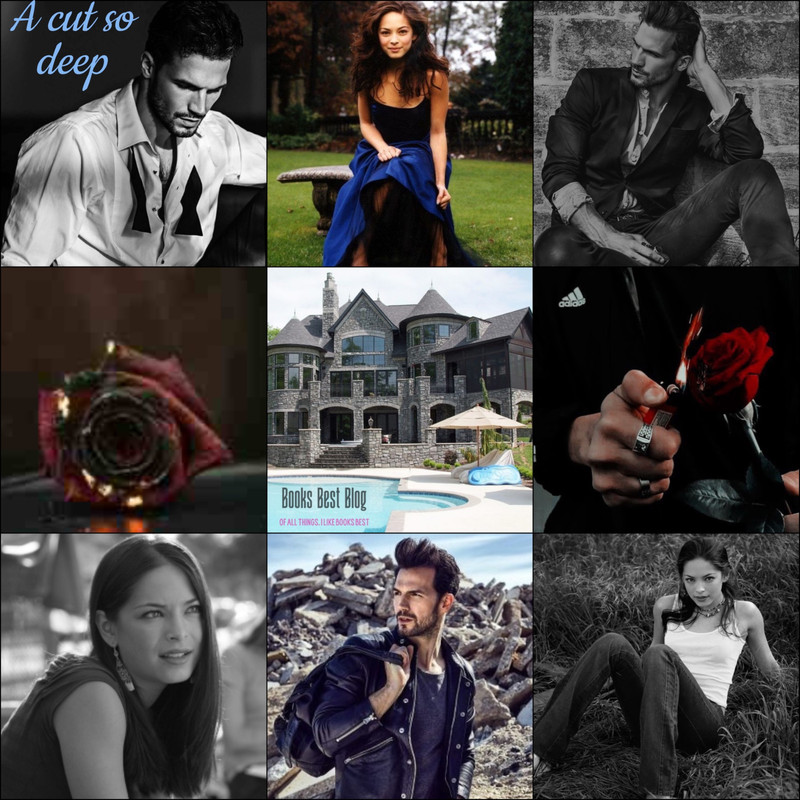 I voluntarily read & reviewed an advanced copy of this book. All thoughts & opinions are my own.

Blog|Goodreads|Facebook|Instagram|Twitter|BookBub

View all my reviews