A LOVE SONG FOR DREAMERS
Rivals #3
By Piper Lawson
Release Date: July 9
He said I taught him how to dream.
Maybe he taught me, too.
But when fate brings the strongest man I know to his knees, dreams aren't enough to save us.
But true love doesn't fade to silence after a single verse.
Tyler and I have one last chance.
And the power to decide how this ends.
A tragedy for the ages.
Or the perfect ending to the most beautiful song ever written…
Ours.
Buy Links:
Amazon: bit.ly/LSD-Amazon
Apple: bit.ly/LSD-Apple
Nook: bit.ly/LSD-Nook
Kobo: bit.ly/LSD-Kobo
Meet Piper Lawson:
Piper Lawson is a USA Today bestselling author of smart, steamy romance! She writes about women who follow their dreams (even the scary ones), best friends who know your dirty secrets (and love you anyway), and complex heroes you'll fall hard for (especially after talking with them). Brains or brawn? She'll never make you choose. Piper lives in Canada with her tall, dark and brilliant husband. She believes peanut is a protein, rose gold is a neutral, and love is ALWAYS the answer.

Connect with Piper Lawson:
Join her VIP list now ➜ https://www.piperlawsonbooks.com/subscribe
Hang with Piper in her Facebook reader group! ➜ http://www.facebook.com/groups/884510215014212/
The Interwebs➜ http://www.piperlawsonbooks.com
Facebook➜ https://www.facebook.com/piperlawsonbooks
Goodreads➜ https://www.goodreads.com/author/show/13680088
BookBub➜https://www.bookbub.com/authors/piper-lawson
My review of A Love Song For Dreamers
A Love Song for Dreamers by Piper Lawson

My rating: 5 of 5 stars.
Tragic and epic love with all the feels!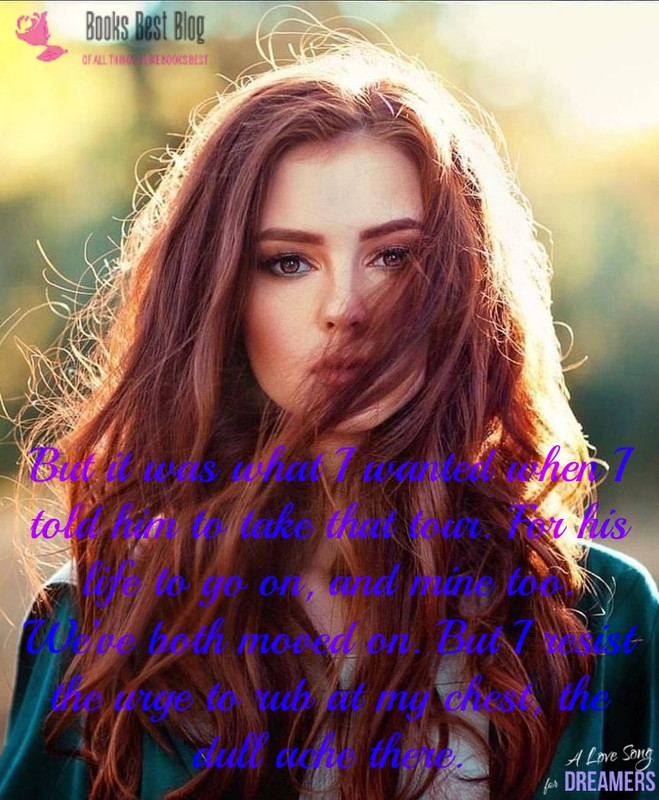 This book had a great story and so much emotion. I was literally crying a few times. Because these two love each other so much, but their dreams keep getting in the way of their relationship. In book two when they were at Vanier college for the performing arts, and collaborating on the music for the Fall Showcase, I thought their dreams would align. It looked they would both end up famous together as some sort of duo, writing music and singing together. But nothing in life is so simple.

Then just when it looked like Tyler was getting his dream, we see him bleeding out on the street after they are mugged. Of course we know he isn't going to die at the beginning of this book because he is a main character. However, we couldn't imagine the fact that he would be damaged and would fall into a depression that would tear them apart again. Annie seems to always be the one to give up what she wants in order to do what is best for Tyler.

It isn't like Tyler asks for it, she just tends to do things like that without his knowledge. The thing that happened in this book was similar to what she did when it looked like the fact that she was Jax Jamieson's daughter might take the spotlight away from Tyler in the showcase. So she puts Tyler in front of what she wants again and does what is best for him.

Their dreams are at odds with each other and it is hard to say what anyone would do in that situation. Especially for people in the performing arts, because if you want to follow your dreams, it means going where you have to for the work and also taking advantage of opportunities when they come. Because if you don't it might mean that you never get another. Tyler's dream is to a musician and singer while Annie's dream is to write and perform in Musicals on Broadway.

The two meet up again in Denver at a party Jax throws when he opens a new record label and the meeting is bittersweet. Since we know that the feelings are still there, but so are their dreams. His is in LA and on the road, while hers is in New York. But they can't resist each other.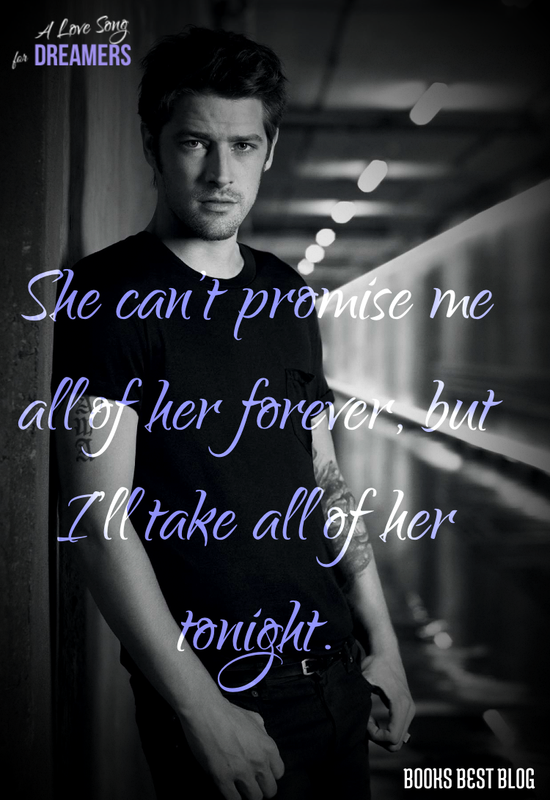 The book is every bit as good as the previous books and there is quite a bit more steam between them. Annie and Tyler have known each other since they were kids and have such a bond that it is almost painful to read. Though I loved every minute of it.

I voluntarily read & reviewed an advanced copy of this book. All thoughts & opinions are my own.

Blog|Goodreads|Facebook|Instagram|Twitter|BookBub

View all my reviews