The Fall of Sin by Bella J.

My rating: 4 of 5 stars.
Good story, bad Saint!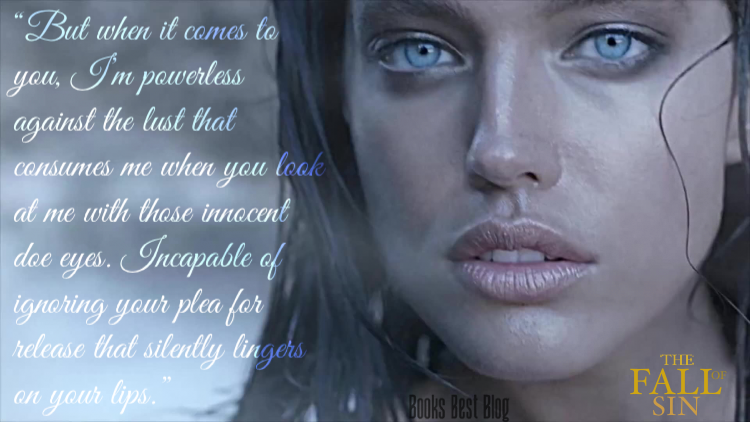 I started this right after finishing The Rise of Saint (book 1) and I really liked the end of that book because I thought that Mila was going to win some ground over Saint and he would change. He is uber dominant, dark and controlling. I was hoping that Mila running away from Saint would make him realize he has feelings and that when they got back together he would be a better man with her.

That actually did happen, somewhat. I won't go into what exactly occurred because I don't want to give away the resolution of the cliffhanger, but suffice it to say that Saint still has some room to grow. I am not sure if he will, because he likes himself the way he is and though Mila keeps fighting him on everything, she still ends up letting him control her more that I would like.

There is sometimes a fine line between BDSM pain/pleasure and actual abuse and I think this one crossed that line, but Mila hasn't left and doesn't want to, so she seems ok with it. The story states that Saint's need for control and dominance went beyond the bedroom, and Mila acknowledged that she got excited more than once at the prospect of pain or the infliction of it. I think the ways in which it were done in this book were falls over that line to abuse. I kept wanting her to leave him and teach him a lesson.

I did not like the way that Saint asserted his dominance with Mila. For example there were a few times when she either didn't do something he wanted or was doing something he didn't approve of and he would grab her hard and it was described as his fingers slicing into her flesh. Not only that, but he was doing it for the smallest little things, like the fact that he asked her to wear red and she didn't or she mentioned that his attitude might ruin the day for the rest of them because he might be a "Buzzkill".

The writer infused these times also with sexual talk and innuendos to make it a bit steamy, but it still felt way too overbearing and cruel. Though I must say that this is the story. Saint wants to control Mila in every way. Mila pushes back and she lets him know that he has been cruel. Saint responds that he hasn't been cruel, he has been dominant. He goes on to say all the ways he could make her life miserable if he were being cruel. He sees being dominant as telling her they way he wants things and having her do whatever he says (obey). Though Mila is really very smart in how she fights against him.
"Have it your way, then."
"Finally, you're starting to get it. My way." He smirked.
"Yeah, your way." I held the velvet curtain in my hand. "But having it your way all the time won't allow any room for surprises." I flipped my hair over my shoulder and cocked a brow. "And I'm a woman with a ton of surprises up my sleeve. Too bad you'll never have the privilege to be on the receiving end."
So I guess I still have faith that Mila will prevail and Saint will see the error of his ways. Though Saint is definitely not all bad. He is just so afraid that if he gives an inch he will lose all control and become some kind of monster. He did start to realize he has feelings for her and they certainly have chemistry. Mila does enjoy the things he does to her and there were some scenes where Saint watched Mila sleep or held her that showed he is more than just a controlling robot.
The story regarding his revenge against his father is very interesting and I really want to find out more about his past. We already know that Mila was in the foster care system and was abused by more than one of her foster families. But Saint is giving information on himself very slowly. He allows Mila to ask him one question per day. I will definitely read the next book.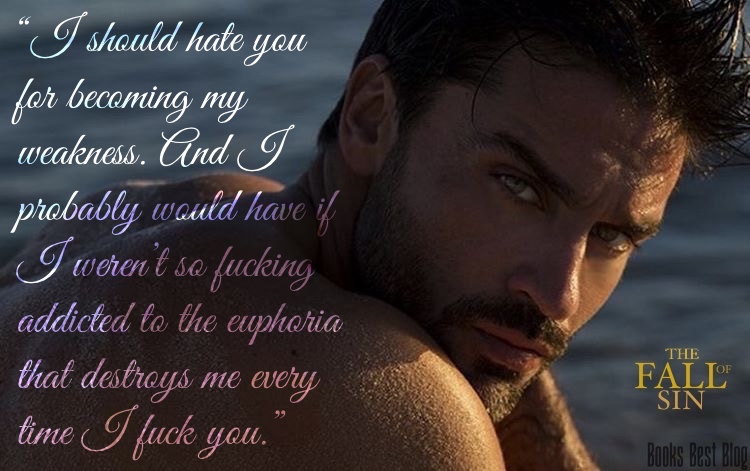 I voluntarily read & reviewed an advanced copy of this book. All thoughts & opinions are my own.
Blog|Goodreads|Facebook|Instagram|Twitter|BookBub