The Rise of Saint by Bella J.

My rating: 4 of 5 stars.
Dark Captive Romance set in Italy!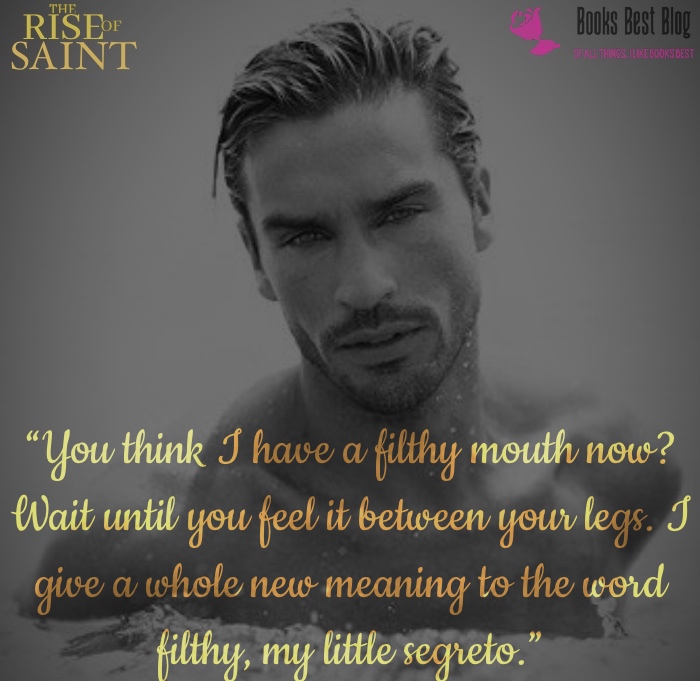 This was definitely dark. The Hero is a murderer, kidnapper and a jerk. His name is Saint and he definitely doesn't take after his name. He has a dark, depraved side which he brings out in full force right from the start of this story. The heroine is a young woman named Mila who grew up in the New York foster care system. Saint has plans for her so he pays some young guy to become her friend, gain her trust and bring her to him when the time is right.

Mila has been hanging out with her friend Brad for a while and having a good time. Though when Brad brings her to a fancy hotel because he has to drop off a package with some rich guy, she has no problem tagging along. Mila wanted to see the inside of the hotel. However when they get to the penthouse to meet the guy, he makes her nervous. It isn't long before Saint kidnaps her and takes her to Italy.

Mila finds out that she is the daughter of an important family in Italy and that Saint is also from an important family. Their families made a pact years ago that the firstborn daughter of Mila's family would marry the firstborn son of Saint's. That was over 80 years ago and Mila was the first daughter born since then. However, her family didn't want the marriage to take place so she was declared dead as an infant and sent to America and put in the foster care system. Now Saint wants revenge and wants what is his.

The relationship between Saint and Mila is contentious and steamy. Saint is very dark and that includes what he likes in the bedroom. Mila fights him on everything and he doesn't like her filthy mouth, he doesn't like be disrespected, and he wants obedience. Mila is not the type to give in and fights Saint at every turn. Though she is afraid of him and has every right to be.

This book ends in a big cliffhanger and I can't wait to find out what happens next. I really disliked Saint through most of this book, but he has a way of getting what he wants. It bothers me when guys who are in a power position demand things of the girl that they themselves don't have to go by. For example he doesn't like her cursing but he curses and talks filthy to her. He doesn't like her to disrespect him but he disrespects her by kidnapping her and humiliating her.

Though I can't say I don't like the book, I just don't like the Hero. I loved the fact that for these things I mentioned, Mila keeps doing them and when Saint tells her not to, she brings up the hypocrisy. Though he doesn't agree with her and still does what he pleases, I like a girl that keeps fighting back. I think a guy like that has to lose his control in order to change and I can't wait to see Saint get beat by Mila.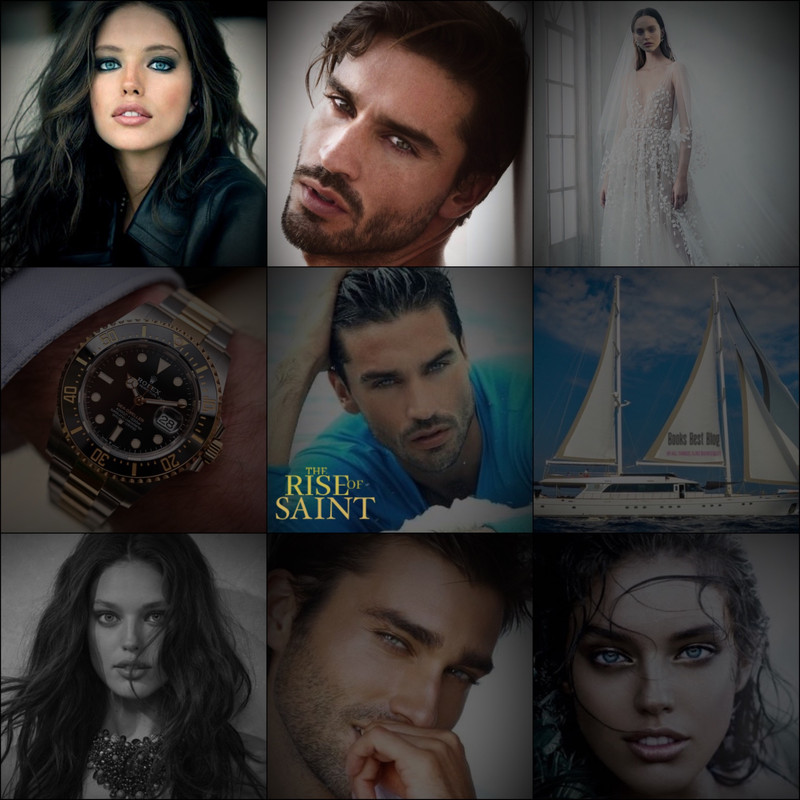 I voluntarily read & reviewed an advanced copy of this book. All thoughts & opinions are my own.

Blog|Goodreads|Facebook|Instagram|Twitter|BookBub

View all my reviews