Periculum by Natalie Bennett

My rating: 5 of 5 stars.
Wanna go for a wild ride on the dark side?
If so, this is definitely the book for you!


This was definitely one of the craziest books I ever read and I couldn't turn away for a second. It was hard to categorize because it was a mix of so many genres. This book can definitely fit in the following genres: horror, thriller, erotic romance, maybe a bit of bully romance, there is definitely plenty of suspense and mystery included as well.

The two main characters are both a bit psychotic in their own ways but not nearly as psychotic as the people running the show. And by that, I mean the people who have them trapped in this crazy abandoned city in the middle of a Mexican forest off the beaten path when the shuttle bus to the airport gets misrouted due to a closed road.

Liliana or Lana as her friends call her was on a last vacation with her friends drowning their sorrows because after they go home they will have to start towing the line for their wealthy families and being the nice uptight daughters who are all about improving the family name and status. When they get on the bus they encounter four hot arrogant guys with tattoos, muscles and attitude to spare.

Once the bus crashes things go from bad to worse as they are directed through the gates of the city and into the Devils Playground and put through their paces by a motley crew of psychopaths bent on killing them off in the most inventive ways. They have to solve riddles, go through mazes and obstacle courses, figure out maps, and other things.

Meanwhile Liliana is being helped along by the leader of the hotties, named Ciaran who seems to know her but won't tell her from where. His friends are helping her friends and she doesn't know if she can trust him. Ciaran is definitely a bit crazy but then so is Lana. Neither of them are emotionally affected by the people dying around them. The romance between them is steamy and the action in this book is super crazy. The ending is unbelievable and I can't wait to get my hands on more.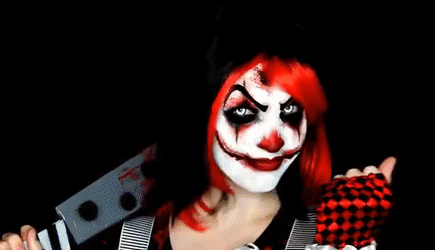 I voluntarily read and reviewed an advanced copy of this book. All thoughts & opinions are my own.

Blog|Goodreads|Facebook|Instagram|Twitter|BookBub

View all my reviews