Playing with Fire: A Bad Boy College Romance by L.J. Shen

My rating: 4 of 5 stars.
They both have scars, the worst were the ones that couldn't be seen.
The following ratings are out of 5:
Romance: 💙💚💜❤️
Heat/Steam: 🔥🔥
Story/Plot: 📕📗📘📙
World building: 🌎🌍🌏🌎🌍
Character development: 👤👤👤👤👤

The setting: Sheridan University

The Hero(s): West St. Claire – He is the popular playboy on campus. He has gone through more than his fair share of girls and he never sleeps with them more than once. He makes money in underground fighting and never loses a fight. However, West has some issues going on in his life and needs more money than fighting can provide and he applies for a job at That Taco Truck where Grace works.

The heroine: Grace Shaw – Grace was burned in a fire and is known around town and campus by the nickname "Toastie". She works in a food truck selling fish tacos, and has extremely low self esteem. She was beautiful prior to the fire and now she covers the burned part of her face with a bunch of foundation and wears a baseball cap to hide under.

The Love Story: While working together, West is impressed with Grace's sarcastic nature and the fact that she stands up to him and lets him know what she thinks. Grace is unlike all of the other girls he has been with and is not impressed with his popularity and looks like most girls. They become good friends first.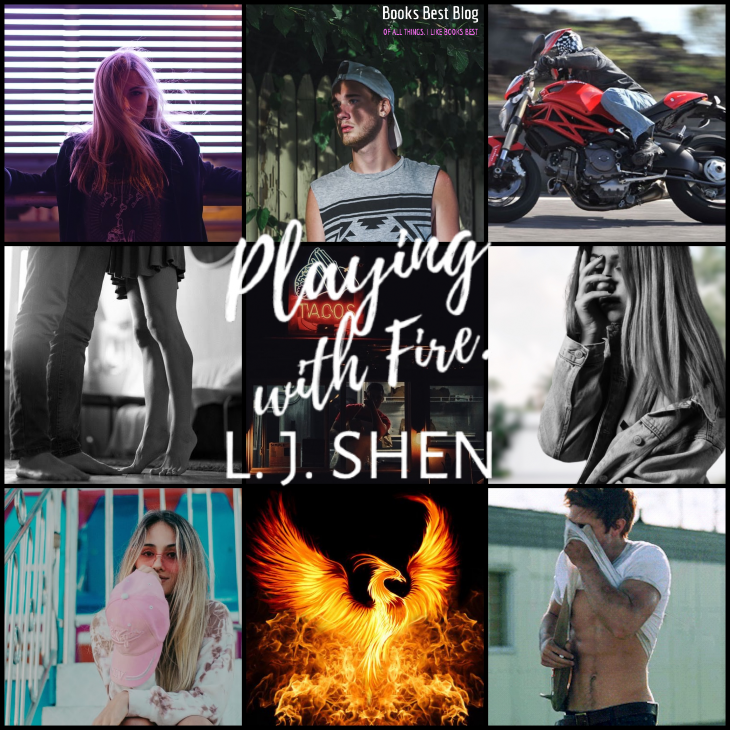 I was surprised at this book for a number of reasons. I usually don't like books where the heroine has such low self esteem and I like a beautiful heroine. It may be shallow of me, but why read about what we live every day? I like to read about heroine's that are thin and beautiful and Hero's that are tall and muscular and have large hands. I especially don't like it when the heroine dwells on her imperfections.

However, I really ended up liking this book. I loved the fact that West was never bothered by Grace's scars, he didn't really even notice them at first until others pointed them out. I also liked the fact that West had deep scars on the inside and his were as bad as Grace's but he was there for her and propped her up. The story was about overcoming your scars and being free in the end.

I also liked the fact that West wasn't the bully in this story. He didn't do everything right by any means, but he wasn't outright mean to Grace because of her scars like his friend Reign was.

I voluntarily read & reviewed an advanced copy of this book. All thoughts & opinions are my own.

Blog|Goodreads|Facebook|Instagram|Twitter|BookBub

View all my reviews