The Darkest Star by Jennifer L. Armentrout

My rating: 5 of 5 stars.
Loved the story!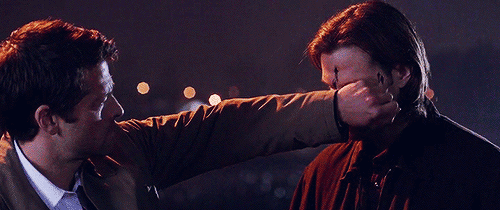 I read the first Lux book a while ago and liked it but never got around to reading any others in the series. This one is a spin-off series and can be read without reading any of the others. The plot is intricate and well written. I liked all the mystery surrounding Evie's life even though some of it is fairly obvious pretty early on.

Luc is a great guy all around, he is protective of Evie, he is sweet to her and he wants to spend time with her, even if she doesn't invite him. The one thing I wish was demonstrated a bit better was the fact that the book said that Origins are more powerful than Luxen and that Luc is the most powerful of all the Origins, but the only real power he displays is healing and a bit at the end. I would have liked to see his strength and power more. Though there were some very hot and descriptive shirtless scenes that put some awesome pictures in my head! 🥵
His jeans were zipped but unbuttoned, and they hung indecently low—like, so low, they had to be held up by alien superpowers. He had those muscles on either side of his hips, the kind that formed indents. I didn't even know what they were called, but boy, oh boy, did he ever have them. There was a faint dusting of hair that disappeared below the jeans. A flush of warmth hit my cheeks as I dragged my gaze up, over his abs—he had abs for days, each one cut and defined. His chest was sculpted, and as he lifted an arm, clapping his hand over the doorframe above him, I watched, sort of dazed, as the muscles along his ribs moved and flexed in interesting ways. Luc was … holy crap, he was ripped.
Blog|Goodreads|Facebook|Instagram|Twitter|BookBub