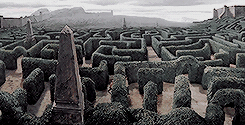 To Best the Boys by Mary Weber

My rating: 5 of 5 stars

Awesome tale of overcoming adversity

Fascinating tale of feminism in a world where women are not yet able to do anything but get married off In hopes of bettering their position in society. The heroine Rhen has been homeschooled by her father who was of a lower class than her mother's family. When her mother married him she was disowned from the family.

Rhen wants to be a scientist like her father and wants to cure a plague like disease that is running rampant through the lower classes. Her mother is dying of the disease end her and her father are working to find a cure, but don't have the tools or supplies needed to really study the disease and the uppers don't care about it since they believe it only exists because the lowers are unsanitary.

Every year a tournament is held for a full ride scholarship to the university but it is only for males. They have to make it through a magical labyrinth first and without getting magically thrown out of the maze, eaten by the ghouls and creatures or killed in any of the traps. It is an extremely adventurous and thrilling book.

Meanwhile Rhen has a rich suiter, Vincent, whom she doesn't really like but seems to be pushing her into becoming his. He is also the upper that her parents would like her to be with. Rhen also has extended family who have helped her out despite disowning her mother. However, Rhen has a crush on a fisherman named Lute who is a lower.

In a way it is a mix between the hunger games and some of the tournaments in the Harry Potter books. Either way, I loved it. I was enthralled throughout and couldn't wait to find out what would happen next. There were so many dynamic characters in the story and some very unexpected plot twists that made the book one of my favorites this year. It was nice to see such a strong female character amongst the males.