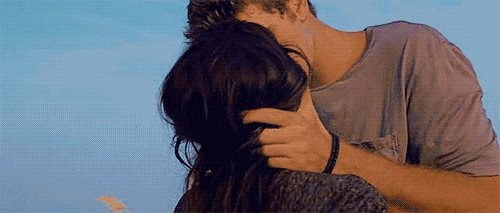 One Man by Lisa Renee Jones

My rating: 4 of 5 stars


So many secrets, so much intrigue

Murder mystery, romance, family tragedy, corporate intrigue, and more. This book was really good, and the two main characters have so much chemistry that there are heated reactions happening throughout the book. The heroine is named Emma Knight and her father passed away a month ago and she recently found his journal only to discover that he was not the caring kindhearted man she believed him to be.

Emma meets the Hero, Jax North at an awards gala where she has to accept an award for her father. Since her father passed, Emma's brother Chance Knight runs the Knight Hotel Dynasty and Emma has only ever been trusted with scouting new locations. Her father wanted her to marry Chance's right hand man Randall, so he made Randall the executor of Emma's trust which she doesn't get for years.

Emma has no intention of marrying Randall and while hiding from him at the Gala, she meets Jax North who lost his father last year and lost his brother six months ago. Jax's company supplies Knight hotels with North Whiskey, a high end brand that his family makes at their own castle. Jax blames the Knight Family for the death of his brother and is in town to find out what happened and get revenge.

The attraction between Jax and Emma is immediate and strong and he plans to use Emma to get the information he needs. Though when the two get together, they both have so many secrets and are suspicious of each other despite the explosive chemistry. They are not the only ones with secrets, almost every supporting character has secrets as well.

There is Emma's brother who seems nice and who she trusts but may be hiding things, there is Emma's ex-Fiancé who is super shady and makes Emma nervous, there is Marion Roger's a married client who was having an affair with her father and will do almost anything to keep it from her wealthy husband and Emma's Father and Jax's dead brother who took their secrets to the grave, and lastly Jax's younger brother Brody.

Of course with all the intrigue and secrets you know there is a cliffhanger so we don't know what happens. But I can't wait to find out.
Thanks to Netgalley and the publisher for providing me with an ARC in exchange for an honest review.



View all my reviews