The Sex Tape by Serena Akeroyd

My rating: 4 of 5 stars

Steamy Reverse harem bully romance with a secret society and political intrigue

This was a pretty good New Adult bully romance. It was similar to others in many ways, but then it differed in the reasons for the bullying. The book takes place in an extremely elite college called Gildermann for the ultra wealthy. The main character is Briar Gildermann who comes from one of the wealthiest most political families in the country. Briar's parents were killed in a car accident when she was young so she was shuffled around between her uncles until they got her a penthouse of her own which she now lives in.
This was the place to be if you wanted to leapfrog into the Old Boys' Network. So much so, that women had only been invited to study here four years ago.
Why?
Not because Gildermann wanted to be equal, not because they'd suddenly turned into feminists, but because I was a Gildermann and a Gildermann always studied here.
Unfortunately for the school, I was the only Gildermann who'd been born without that important organ that was the penis, and therefore a ruling had been made. Every person with a uterus had their position in the Academy thanks to me. Not that they were showing their gratitude to me now.
Briar was Queen of the school the previous years and on top of the world. She was dating a popular and wealthy guy named Matthieu Andersen and thought she was in love until he posted a sex tape of the two of them together online a few weeks previous. A few days later he was in a terrible car wreck and has been in a coma since then and now the entire school not only thinks she is a slut, but also thinks she tried to kill him.
Matthieu's three best friends are leading the charge to bully her and make her miserable and she can't leave school because it is tradition for her family to go there and if she doesn't graduate from that school she doesn't get her $30 million dollar trust. What she thinks is really odd is that even though Blake, Flynn and Lennox go out of their way to bully her, she also sees something else in their eyes when they look at her, like desire or hunger.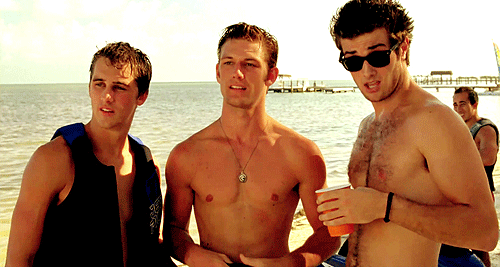 After a particularly hard day at school she is devastated on her way home and her driver/bodyguard Winston, stops and holds her in the back of the limo. He becomes important to Briar and someone she can trust, especially when her uncles get involved and are angry about the tape getting in the way of their political aspirations.

The story goes on from there and Briar ends up finding out that Matthieu being a humongous cheating jerk was not the only reason behind the sex tape and subsequent bullying. The reasons have very far reaching effects not only for herself but for a lot of others. So she ends up working with Flynn, Lennox, Blake and Winston to get out of the situation they all find themselves in. Truly suspenseful, intriguing and highly erotic.
Thanks to Booksprout for providing me with an ARC in exchange for an honest review.